PowerVision S1
Smartphone cameras have gotten better and better over the years. In many cases, the DSLR is no longer pulled out for vacation shots, but only the smartphone. In higher-priced regions in particular, smartphone cameras are now equipped with sophisticated image stabilization that makes it difficult to imagine hands-free filming. However, hardly any smartphone can keep up with the particularly soft stabilization of a mechanical gimbal.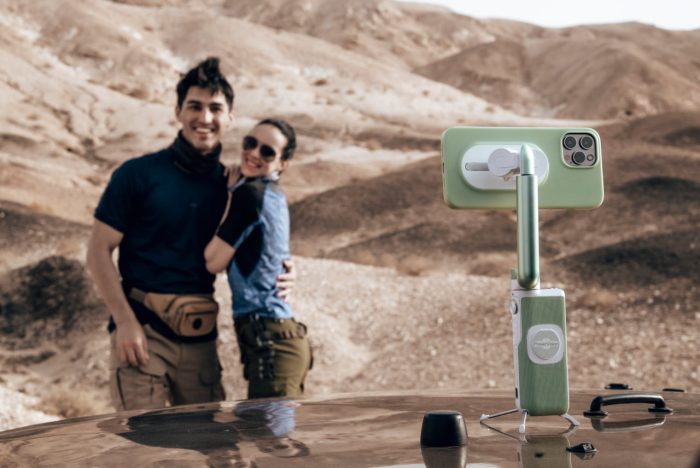 Buttery soft video recordings
The PowerVision S1 is a smartphone gimbal that primarily wants to stand out from the competition with its compact design and versatile functions. The stabilization takes place on 3 axes, which in turn enables buttery smooth "Tilt" (up, down), "Pan" (left, right) and "Roll" (roll) movements. It is controlled by a joystick positioned on the side. PowerVision has also designed the gimbal so that it is compatible with every smartphone and easily fits in your pocket. So perfect for travelers and vloggers.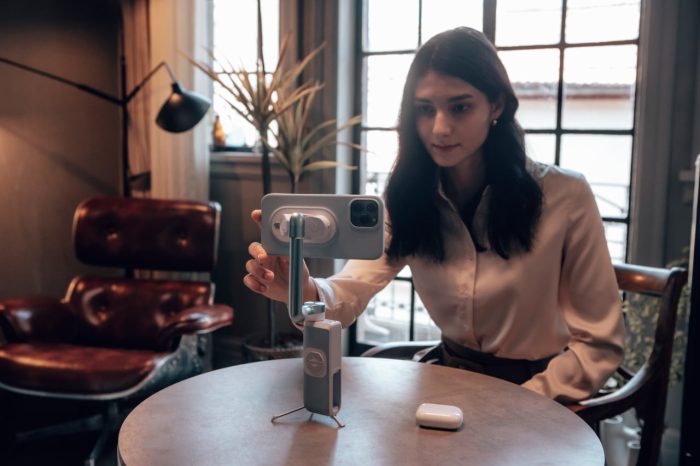 For more convenience, PowerVision gives the user several recording functions at hand. The gimbal can be controlled remotely with the "Gesture Control" function purely by gestures. Smart "AI Tracking" always keeps objects and people in view. Quite practical functions, because the PowerVision S1 also supports various social media and live streaming apps. Fold-out feet and a tripod thread allow additional mounting options and a secure stand.
Wireless Charging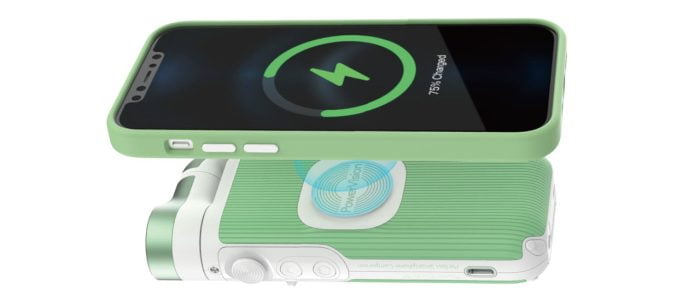 A unique selling point of the PowerVision S1 is the wireless charging function, because the gimbal also acts as a power bank. If the smartphone supports Qi charging, it can simply be placed on the outside of the gimbal for charging. The capacity of the integrated PowerBank is 4120 mAh. In most cases a full charge is possible with it.
Price and availability
At the moment it is not yet known when and at what price the PowerVision S1 will be released. However, advance sales on the crowdfunding platform Indiegogo are due to start shortly. You can put yourself on the waiting list via the product page.
Source: press release / Product page