Optoma ZU750 - High Performance DuraCore Laser Projector
Overview
General
Type: DLP
Light source: laser
Brightness: 8000 Lumens / 7500 ANSI Lumens
Contrast Ratio: 2.000.000 (ANSI 250)
Contrast ratio (dynamic): 6.000
Contrast ratio (Full on / off): 2.000
Resolution: WUXGA 1920 x 1080 pixels
Picture format: 16: 10 (4: 3, 16: 9, 16: 10)
Connections
2x HDMI
1x DVI-D
1x VGA
1x HDBaseT
1x 3D Sync
1x USB-A Power 1A
1x RS232
1x Mini USB Service
1x RJ45
other
Laser life: 20.000 hours
Operating noise: 36dB
Security: Security Attachment, Kensington Lock
Size: 484 509 x x 185 mm
Weight: 17.2 kg
Optoma ZU750
Optoma introduces the ZU750, a ninth, 8.000 lumens bright, DuraCore laser projector. Due to its WUXGA resolution and DuraCore laser technology The projector offers longer light source life and independently tested IP dust certification. Seven different interchangeable lenses (all sold separately) allow use in the most complex professional installations. Large-area projections or stackings can be thanks to the built-in Edge blending and warping features without much effort. At the same time the ZU750 offers support for portrait and 360 degree projections.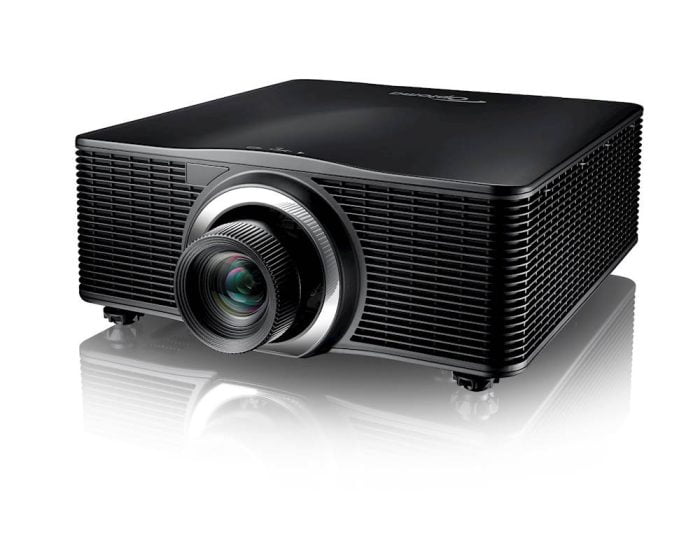 A HDBaseT ™ Connection handles the sending of uncompressed video, audio, network and control commands up to 100 meters without signal loss. In addition, the HDBaseT ™ feature simplifies installation, saving time and money. James Fursse, Product Manager at Optoma Europe commented: "The ZU750 is the new addition to our ProScene range of DuraCore laser projectors. In addition to excellent reliability and high performance, DuraCore stands for virtually maintenance-free operation. The ZU750 is suitable for all types of installations with different lenses including ultra-short distance and dome lens for dome projections. "
DuraCore - Optoma's industry-leading laser technology
The improved color performance The ZU750 delivers crisp and deep, life-like colors with the highest details. The projector joins the DuraCore Laser Line Up Projectors, all of which feature maintenance-free operation of up to 20.000 hours in Full Brightness mode as well as independent testing IP dust resistance certification - for absolute reliability even with long operations. Thanks to the opportunity to 24 / 7 operation The projector is suitable for demanding installations where it runs around the clock.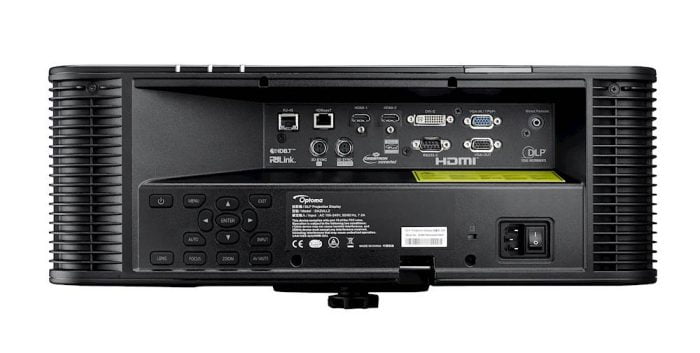 Key features of the ZU750
20.000 hours maintenance-free laser light source at full brightness
dust resistant - Independently tested, IP5X certified
WUXGA resolution with 8.000 lumens
built Edge blending and warping with portrait and 360 degrees operating mode
Flexible installations - 6 interchangeable lenses with projection ratios from 0,36: 1 to 5,5: 1
Dome lens option - BX-CTADOME for dome projections with only one projector
Flexible installations - seven lens options, 360 ° or portrait mode
Full 3D - Includes 3D Sync Port
HDBaseT ™ Connection for simple installations
The ZU750 is now available at a retail price of 11.299 € (without lens). Detailed specifications can be found on the Optoma website: under www.optoma.de