OPPO Find X2 & Find X2 Pro - All information, price & availability
OPPO is launching the two new top smartphones Find X2 and Find X2 Pro. Photo enthusiasts get their money's worth, because the Pro model is equipped with a first-class periscope camera. In addition, both models offer an arrow-fast display with 120 Hz technology and decent performance thanks to the powerful Snapdragon 865 processor. Unfortunately, the price is also first class. The entry-level model already costs 1000 euros, the pro model even an impressive 1200 euros.
OPPO Find X2 Pro
Elegant design & 120 Hz display
Design is a matter of taste, but the OPPO Find X2 Pro is definitely one of the more elegant smartphones. Little frills make the smartphone a real eye-catcher. Well, there is a bit of bells and whistles. If you choose the black model, the back is made of scratch-resistant Ceramics. The model in orange is with artificial leather overdrawn. After Degree of protection IP68 the housing is protected from water and dust.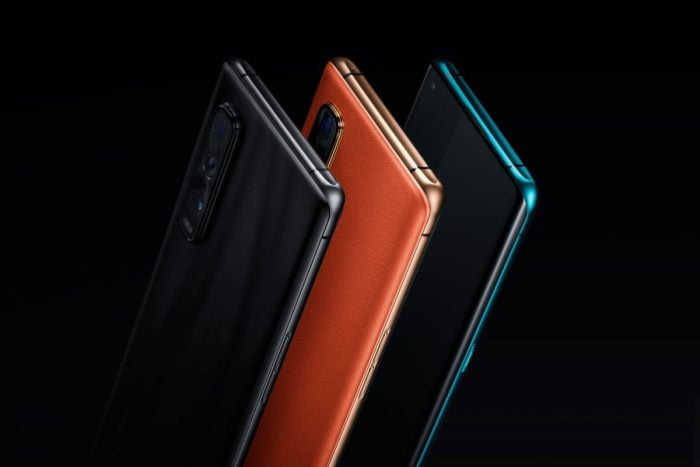 That bent towards the edges 6,7-inch AMOLED display resolves with 1440 × 3168 pixels. Thanks to its 10-bit color depth, the screen can display up to 1,07 billion colors and covers the P3 color space 100 percent. Added to this is the support of the HDR10 + standard and an outstanding one Display brightness of 1200 nit. However, one of the key features is that 120 Hz refresh rate. The display is not only razor-sharp, but also displays content extremely smoothly. The sampling rate is 240 Hz so that the entries made on the touchscreen keep up.
Anyone who likes to use their smartphone for video playback will get their money's worth with the Find X2 Pro. The is installed O1 Ultra Vision Engine Chipwho spices up video playback with various technologies. Motion clear, motion compensation technology makes videos appear much smoother. HDR video enhancer also let non-HDR material appear in HDR gloss. Dolby Atmos provides a dynamic stereo sound with a feeling of depth and bass. In the DisplayMate test, the display scores A +!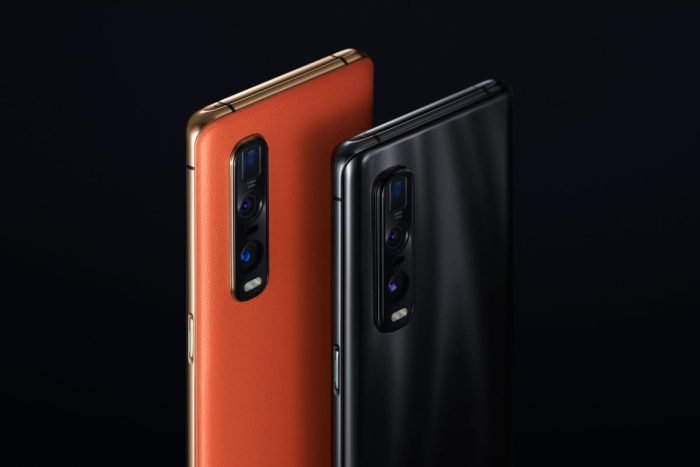 Periscope camera with Sony IMX689 sensor
There is a on the back of the smartphone System from three cameras and an LED flash. The main wide-angle module is the 48 MP Sony IMX686 with Quad Bayer technology. In addition stand 13 MP telephoto sensor with periscope function and a 48 MP ultra wide angle sensor (Sony IMX586) to the side. This combination makes the OPPO Find X2 Pro one of the best camera smartphones currently. In the camera test by DxOMark the smartphone was even able to climb number 1. The 32 MP front camera is discreetly embedded in the display.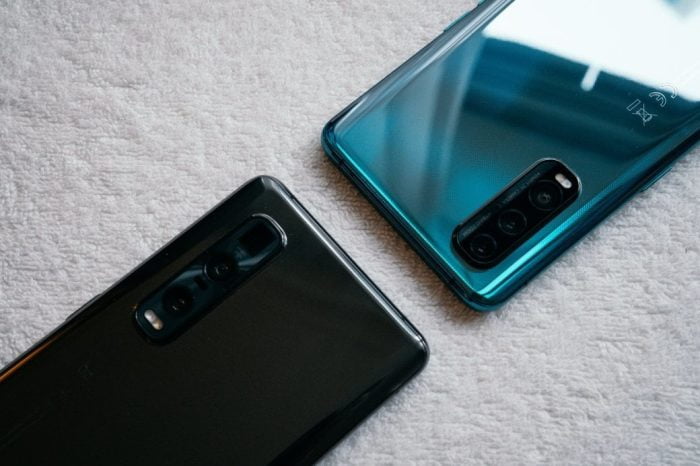 The main camera can adorn itself with numerous features. So enables Omnidirectional phase autofocus (PDAF) lightning fast and extremely precise focusing. The "12 bit true capture" Technology gives recordings 4.096 tonal values ​​per RGB channel, which ensures an excellent dynamic range. Lossless zooming is thanks to the Hybrid zoom you can 10x magnification possible. Digitally, image sections can even be enlarged 60 times. A combination of optical and electronic image stabilization helps against shaky video recordings (OIS + EIS). Speaking of videos. The Find X2 Pro records videos at a maximum 4K resolution with up to 60 frames per second.
Snapdragon 865 & SuperVOOC 2.0
The centerpiece is the eight-core Qualcomm Snapdragon 865 Processor. This high-end processor is future-proof and will continue to provide decent performance in the coming years. The storage equipment includes 12 GB RAM (LPDDR5) and 512GB data storage (UFS 3.0). The X55 modem of the Snapdragon 865 enables extensive 4G and 5G mobile communications. Find X2 Pro can also be used in WiFi Wi-Fi 6 score. In a Wi-Fi 6 compatible network, double the connection speed and reduced latency is possible.
The smartphone also has Bluetooth 5.1, one Type-C port for charging and connecting headphones and NFC for contactless payment. The operating system is ColorOS 7.1, which is based on Android 10. The battery has a capacity of 4200 mAh. The SuperVOOC 2.0 quick charge function charges the smartphone with up to 65 watts. The result is a full battery in just under 40 minutes. Wireless Qi charging is missing. To safely unlock it, a is under the display Fingerprint scanner hidden.
More under: oppo.com/de/smartphone-find-x2-pro/
OPPO Find X2
The Find X2 is an easy one stripped down version of the Find X2 Pro. With a purchase price of € 1000 and thus a € 200 price difference, it is still not a "savings model". Compared to the Pro version, there are savings in the camera. Instead of the price camera and the Sony IMX689 image sensor is a 3-sensor combination with one 48 MP Sony IMX586 Wide angle, one 12 MP Sony IMX708 Ultra wide angle and one 13 MP telephoto sensor installed.
Interested parties also have to do without the orange synthetic leather cover. Instead there is the Find X2 in Ocean blueconsisting of glass. The water protection according to IP68 is missing! There is another difference in the storage equipment. Although 12GB of RAM are also available, the data storage was reduced to 256GB.
More under: oppo.com/en/smartphone-find-x2/
assessment
Let's be honest. Who would buy a smartphone from an unknown manufacturer for more than 1000 euros? Because especially if you are not concerned with smartphones, OPPO is guaranteed to be a foreign word. The hardware may keep up with other high-end smartphones from Samsung and Co., in some cases even superior, but with this asking price, OPPO will at least find only a few buyers on the European market at this time.
Both smartphones will be available in Germany from the beginning of May at a recommended retail price of 999 euros or 1.199 euros (pro).