OPPO Smartwatch - Is it about to be released?
BBK Electronics, one of the largest Chinese electronics companies, which holds the brands OPPO, OnePlus and VIVO, could also stir up the wearable market in 2020. More specifically, OPPO Vice President Brian Shen toasted a rendershot of an OPPO smartwatch on the Chinese microblogging service Weibo.
Update 21. February 2020
Brian shen has a new one on Twitter Rendershot to the OPPO smartwatch released. It is nice to see Curved screen with 3D glass, A release of the smartwatch could already be on March respectively. For this day, OPPO has planned an international launch event at which the new OPPO Find X2 flagship smartphone will also be presented to the public.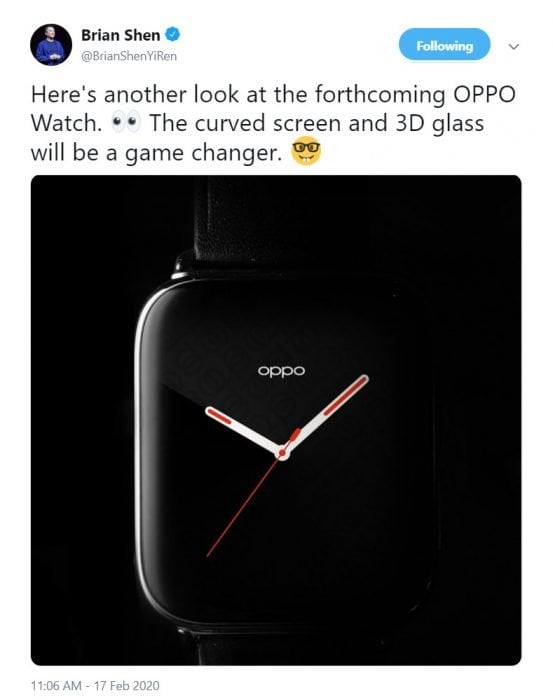 Is the OnePlus Smartwatch coming soon?
Products of the OPPO brand are rather less known in Germany, if they are available at all. OnePlus, meanwhile, has meanwhile gained global recognition and is one of the international smartphone sizes. However, what many users do not know is that the two brands share many of their technologies with one another. Strictly speaking, OnePlus is the "global branch" of OPPO and BBK Electronics.
With the announcement of an OPPO smartwatch, which will most likely still appear in the 1st quarter of 2020, the market launch of a OnePlus smartwatch is also very likely this year. The one from Brian shen Teasered rendershot gives an early insight into what we can expect in the near future.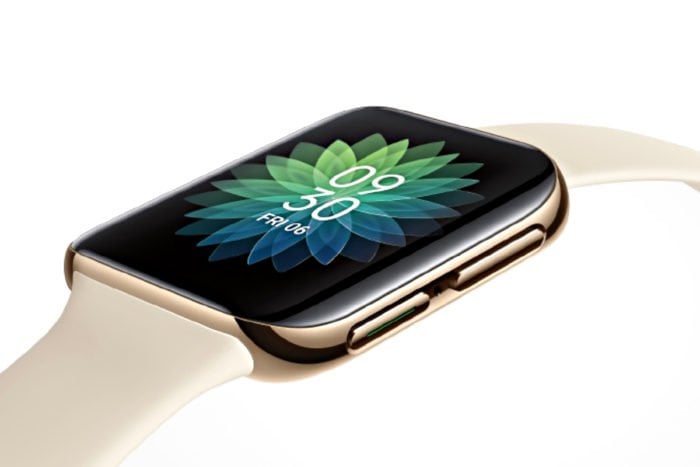 The curved display and the Breathe-like watch face are strongly reminiscent of the design of an Apple Watch. Instead of one-button operation, OPPO's smartwatch is equipped with two physical control buttons. The small hole between the control buttons is interesting. Has OPPO hidden a microphone here that can be used to make calls with the smartwatch? And to what extent is the smartwatch suitable for mobile radio?
It is quite possible that we will already know more at the end of February. Because then in Barcelona the Mobile World Congress (MWC) 2020 in which OPPO also participates as an exhibitor.
Source: weibo.com