OnePlus 8 Series - Released April 14!
After Robert Downey JR was caught shooting a OnePlus 8 Pro, the details flesh out for a possible release date. The OnePlus 8 Pro could already be on April 15th will be presented on April 14th.
OnePlus 8 Pro rumors
Update 30. March 2020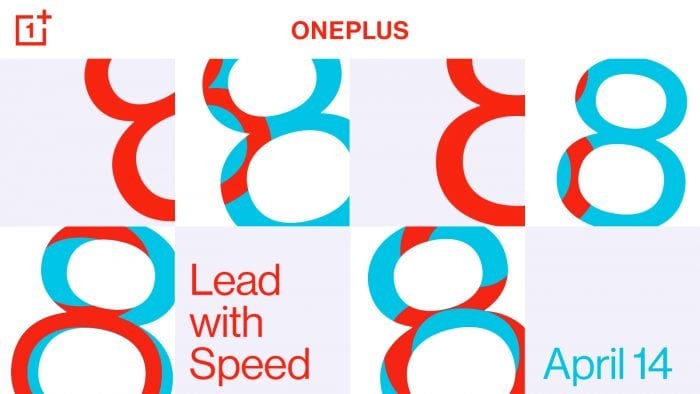 The greetings for the release of the new OnePlus 8 Series are correct! Meanwhile OnePlus has the April 14 as the global release date announced. Because the manufacturer speaks of a OnePlus 8 Series, it can be assumed that a OnePlus 8 and a OnePlus 8 Pro will be presented. Because of the current events, the performance is part of a Online events respectively.
Pete Lau, founder and CEO of OnePlus:
"With the OnePlus 8 series, we are pleased to present to you our most powerful and most beautiful smartphone series ever, which combines lightning-fast 5G functions, specially developed displays with a high refresh rate and the powerful performance set-up from OnePlus. The OnePlus 8 series is aimed at all our users who only expect the best all-round flagship smartphones from us "…" No detail is too small for us, since OnePlus always strives to provide the best possible user experience with our premium flagship devices achieve."
The event will take place on April 14 at 17 p.m. at the official OnePlus website https://www.oneplus.com/launch and on YouTube http://onepl.us/8SeriesLaunchEvent . track
Source: Press Release
---
Update 26. March 2020
The rumors surrounding the OnePlus 8 Series are becoming more concrete. Meanwhile is on Twitter Spec sheet surfaced, which names all hardware features in detail. Two smartphones with the following features could be expected soon.
OnePlus 8 Pro specifications
6,78 inch OLED display with QHD + and 120 Hz
Qualcomm Snapdragon 865 with 5G modem
8/12 GB of RAM
128/256 GB UFS 3.0 data storage
Main camera: 48 + 48 + 8 + 5 MP
Front camera: 16 MP
Battery: 4510 mAh
Charging: 30 watts with cable and wireless
IP68 certification
OnePlus 8 specifications
6,55 inch OLED display with FHD + and 90 Hz
Qualcomm Snapdragon 865 with 5G modem
8/12 GB of RAM
128 or 256 GB UFS 3.0 data storage
Main camera: 48 + 16 + 2 MP
Front camera: 16 MP
Battery: 4300 mAh
Charging: 30 watts with cable
Source: twitter.com/ishanagarwal24/status/1242891002240577536
---
The OnePlus 8 in the wild?
The rumors about the new OnePlus 8 series are increasing. The first leaks were already pointing wireless charging which the previous OnePlus smartphones (unfortunately) missed. It is also assumed that the new OnePlus smartphone waterproof will be. Finally on Instagram a photo of Robert Downey JR surfaced on which he already holds the new OnePlus 8 Pro in his hands. The shot was probably made as part of a commercial shoot.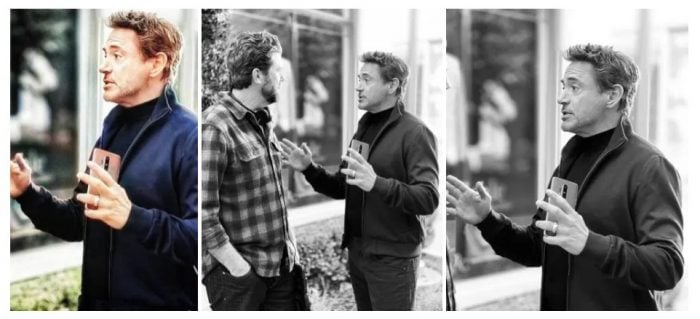 Several independent sources now have the April 15 as a possible release date called. The date is also quite likely. A few weeks ago it was rumored that OnePlus would prefer the release to April. It remains to be seen whether the smartphone will be presented at a local event or whether we will have to make do with an online event.
Source 1: 9to5google.com/2020/03/13/oneplus-8-launch-date-rdj-leak/
Source 2: twitter.com/MaxJmb/status/1238454861538131968