Oclean X Pro product details
Update 09. July 2021
Banggood has the Oclean X Pro sonic toothbrush on offer for a particularly affordable 32 euros. Shipping is free of charge from the EU warehouse, so you will not incur any additional costs.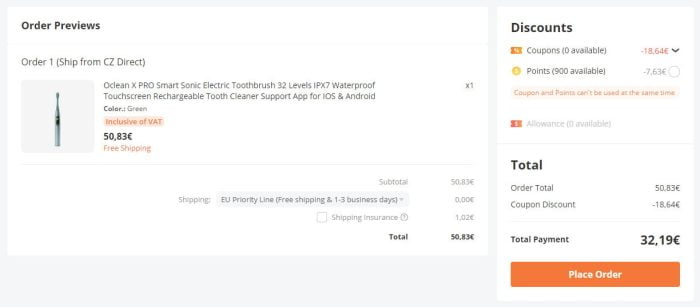 The Oclean X Pro is the new sonic toothbrush from Oclean. With up to 42.000 vibrations per minute, it is one of the most powerful toothbrushes on the market. The intensity can be adjusted in 32 levels for optimal cleaning behavior. Four different brushing modes enable teeth to be cleaned efficiently. The Oclean app allows you to choose from more than 100 plaster profiles. A special feature of the Oclean X Pro are the inexpensive brush heads . Two sets are regularly available for less than 4 euros. The brush heads are equipped with high quality DuPont Tynex bristles.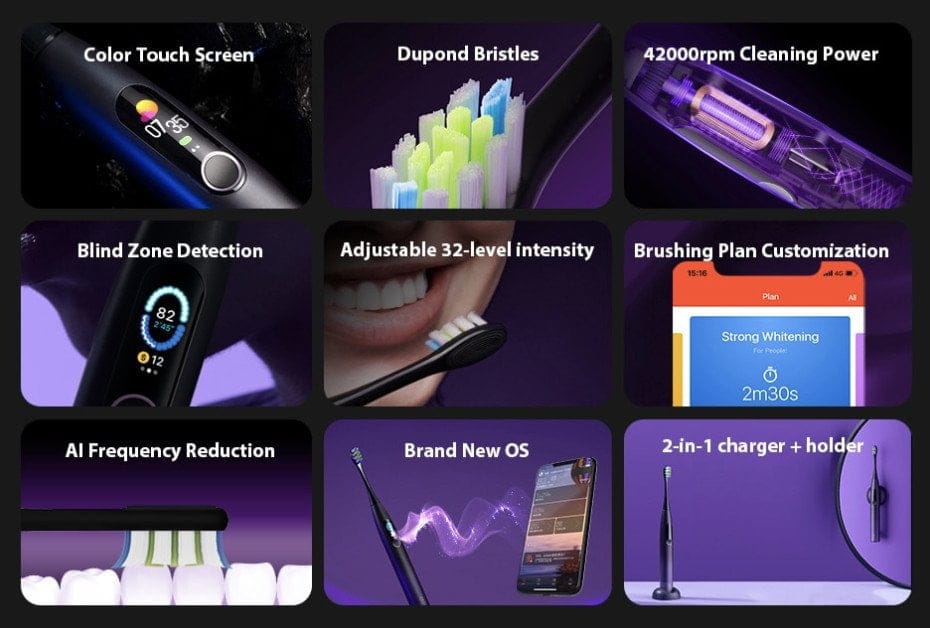 According to IPX7, the Oclean X Pro is completely waterproof. The 800 mAh battery is charged via a magnetic charging surface. Depending on usage, the runtime is up to 40 days. An LED display allows you to keep an eye on the battery, cleaning behavior and even the daily weather forecast.
Specifications
data
Brand: Oclean
Model: X Pro
Type: Sonic electric toothbrush
Vibrations: 42.000
Intensity: 32 levels, 4 modes
Battery life: up to 40 days
Display: 0.96 inches
Bluetooth: 4.2BLE
Dimensions
Weight: 99g
Oclean X Pro reviews
Oclean X Pro - Smart toothbrush put to the test!
User Reviews
Oclean X Pro price comparison