LONGER LK5 Pro product details
The LONGER LK5 Pro is an FDM 3D printer with a Bowden extruder and a particularly large 300 x 300 x 400 mm print volume. The 3D printer is delivered almost fully assembled, making it particularly beginner-friendly. The 4D printer is ready to go in just 3 steps.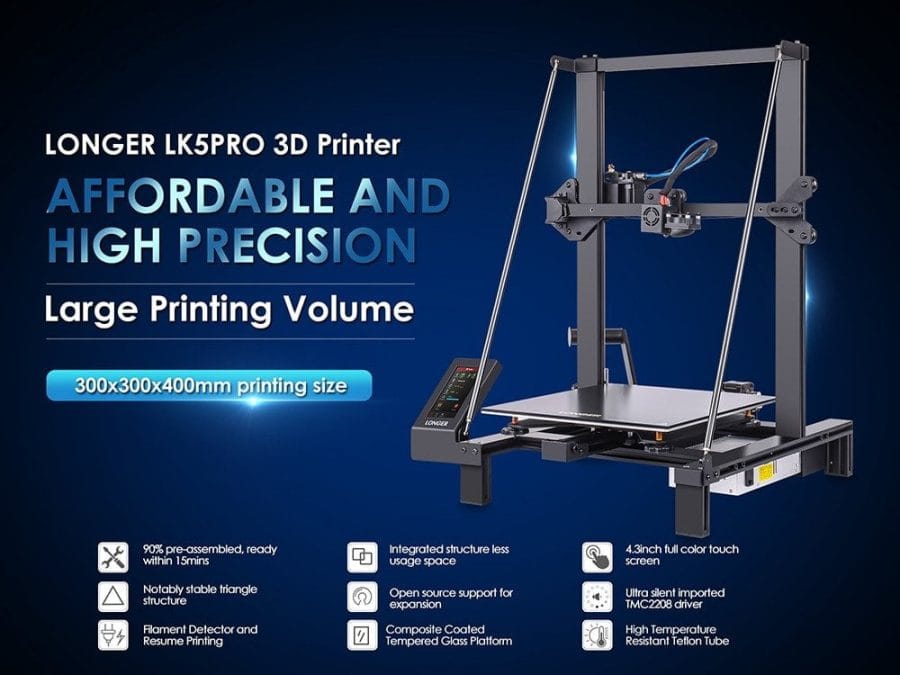 The structure of the stable aluminum construct is largely based on the LONGER LK4 Pro, which performs well in many test reports. The triangular stabilization of the Z-axis is new. The manufacturer hopes that this will result in fewer vibrations and a better printing result as a result. The ideal printing speed is between 60 and 80 mm/s. However, up to 180 mm/s are possible. Most filament types can be printed without any problems.
The large print bed is heated and has a fine carborundum coating so that the prints hold well but can also be removed without leaving any residue. Other manufacturers also use comparable glass plates. The most well-known is the Anycubic Ultrabase.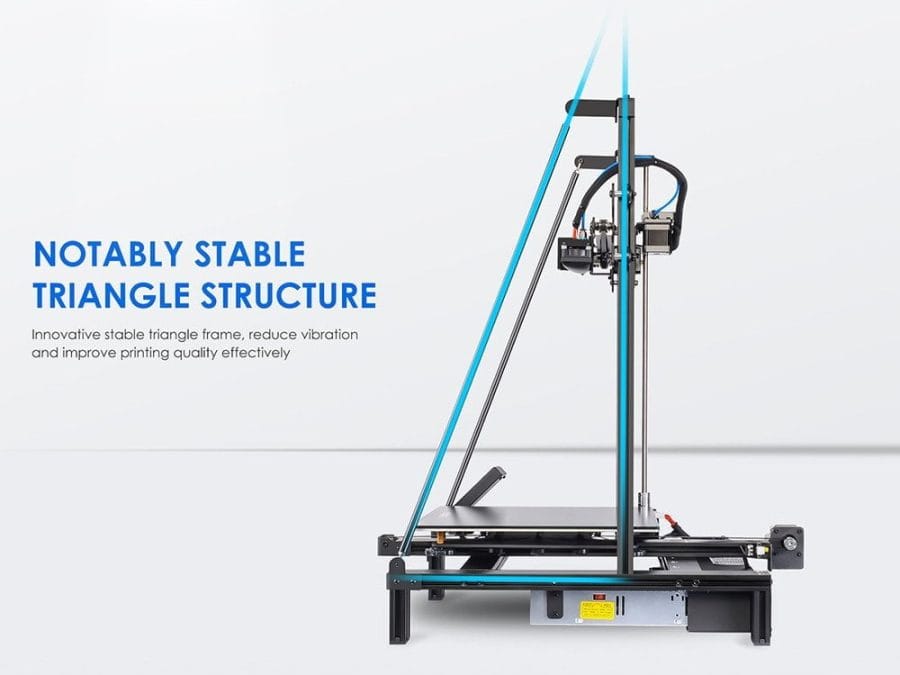 On the software side, the 3D printer is based on the open source firmware "Marlin". This is considered to be particularly user-friendly and allows extensive modifications. A possible modification would be, for example, to add an auto-level sensor afterwards. The Longer LK5 Pro lacks one. If the print stops unexpectedly, be it due to a power failure or a missing filament (filament detection available!), then the print can be continued at the interrupted point.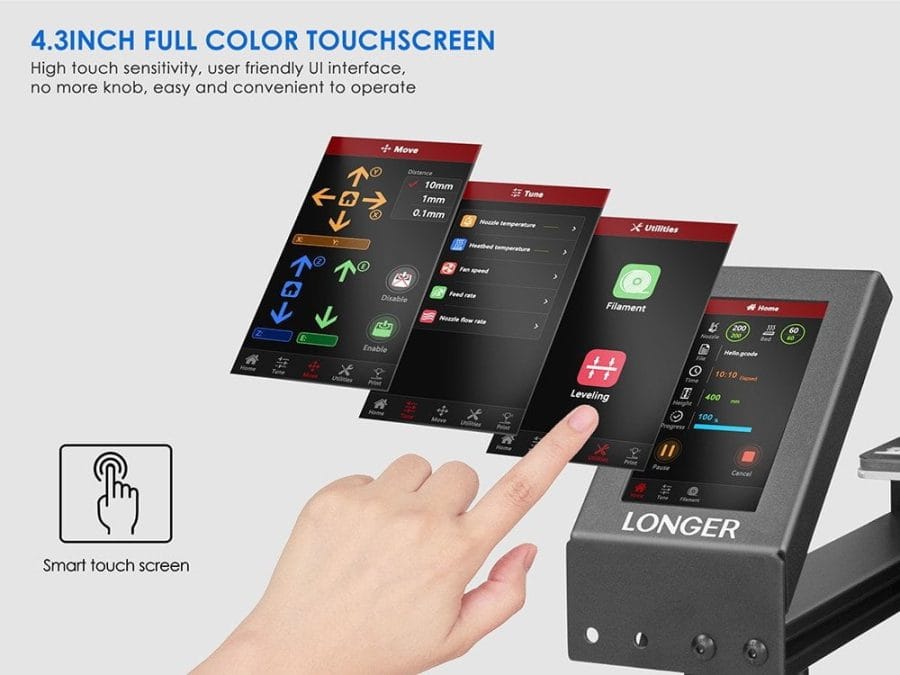 Quietly working TMC2208 steppers (interpolates up to 256 microsteps) ensure that the LONGER LK5 Pro prints without much noise. The 3D printer is operated via a 4,3″ touch display with color display. Printing is done either via SD memory card or via USB.
Specifications
data
Brand: LONGER
Model: LK5 Pro
Type: 3D printer (FDM)
Print area: 300 x 300 x 400 mm
Layer resolution: 0.1 - 0.4 mm
Nozzle: 0.4mm
Printing speed: 60 - 180 mm / s
Movement speed: 250 mm / s
Filament: PLA, ABS, Flexible PLA, TPU, Wood, PVA, HIPS
Temperature: 190 - 250 ° C
Energy absorption: Unknown
Volume: <60 dB
Dimensions
Weight: 13,5 kg
Size: 58 x 54 x 66 cm
LONGER LK5 Pro reviews
German review
Longer LK5 Pro 3D printer review - it just delivers
English review
Longer LK5 Pro - 3D Printer - Unbox & Setup
User Reviews