Kospet Power product details
The Kospet Power is one of the craziest, if not the craziest smartwatch available on the market right now. The inconspicuous watch has it all, because instead of a limited user interface, this smartwatch uses a full-fledged Android 7.1.1, as known from smartphones. This means that apps can be loaded directly onto the smartwatch via the Google Play Store. Regardless of whether it is a map app, web browser or fitness app, the Kospet Power offers almost limitless possibilities to be expanded with apps afterwards. A MediaTek MT6739 processor, supported by 3GB RAM and 32GB data storage, works under the hood of the smartwatch. So you have enough space to store pictures, music and apps.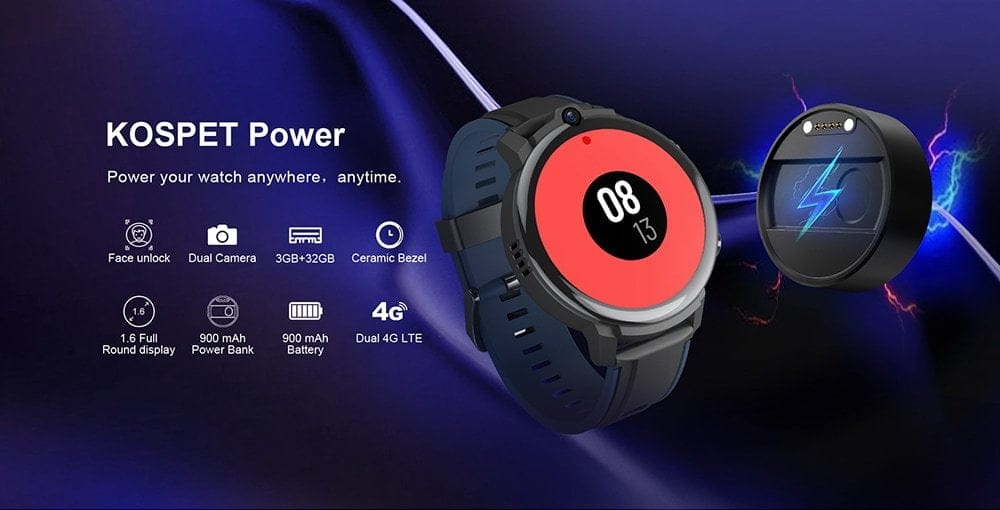 Speaking of pictures - the Smartwach even has two cameras installed. A 2 MP front camera shoots selfies and is suitable for spontaneous video calls. A side 8 MP camera allows you to take one or the other snapshot. The 4G LTE smartwatch is suitable for being reachable with the Kospet Power on the go. Insert the SIM card and you can make calls with the smartwatch. Just like with a smartphone! The mobile radio frequencies common in the EU are all supported. Other connection standards are Bluetooth 4.0 and dual-band WiFi.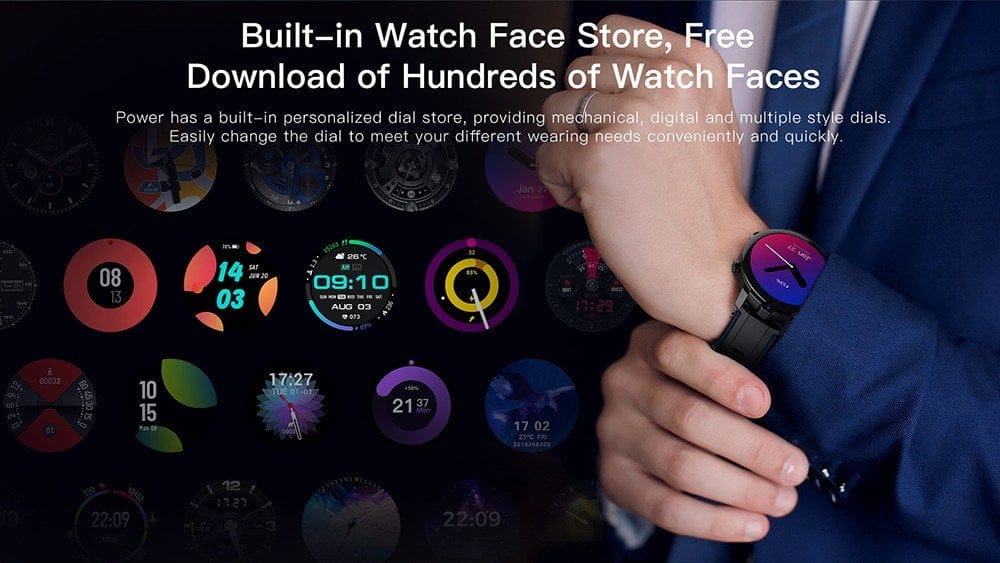 The display (TFT) of the smartwatch has a diagonal of 1.6 inches with 400 x 400 pixels. The integrated watchface store, from which hundreds of watchfaces can be downloaded, ensures individuality. The display is embedded in a high-quality ceramic housing. Unfortunately, Kospet does not reveal the extent to which the smartwatch is waterproof. More on that in the test! Nevertheless, the Kospet Power is equipped for the sporty wearer. 9 sports programs are supported, which record different tracking patterns depending on the activity. If you wear the smartwatch while running outdoors, for example, GPS ensures a higher accuracy of the recorded route.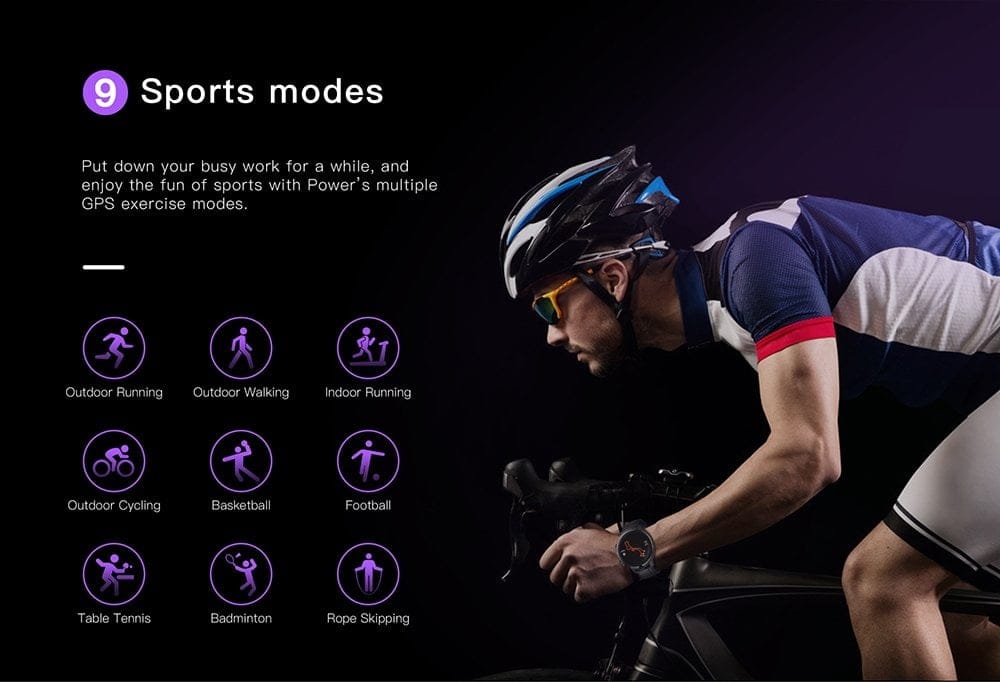 A heart rate sensor also monitors the heartbeat. So that the smartwatch doesn't run out of breath too quickly, it is equipped with a 900 mAh battery. The charger itself acts as a power bank and has an additional 900 mAh battery installed. The smartwatch can be charged once without a power source. Pretty cool!
Specifications
data
Brand: Kospet
Model: Kospet Power
Type: smartwatch
Display: 1.6 inch TFT 400 × 400
Waterproof: IP67
Temperature: no
Heart rate: Yes
Pedometer: Yes
Sleep Monitor: Yes
Bluetooth: 4.0
LTE: Yes, 4G
GPS: Yes
Camera: Yes, 2 + 8MP
OS: Android 7.1.1
Battery: 900 mAh (5-7 days)
Dimensions
Weight: 98g
Size: 3.50 x 4.15 x 1.10 cm
Kospet Power reviews
There is currently no review of the smartwatch.
User Reviews