Kospet MAGIC 2 product details
The Kospet MAGIC 2 Smartwatch is the perfect companion for sporting activities. The smartwatch offers more than 30 sports that cover almost every indoor and outdoor activity. Even special sports such as dancing, bowling, table tennis or billiards are supported by the smartwatch. Each of the programs is specially tailored to the respective sport, which means that the smartwatch is able to track the activity perfectly down to the last detail.
The data exchange between smartphone and smartwatch takes place via Bluetooth 4.0 and the WearFit app. Notifications can be sent from the smartphone to the Kospet Smartwatch.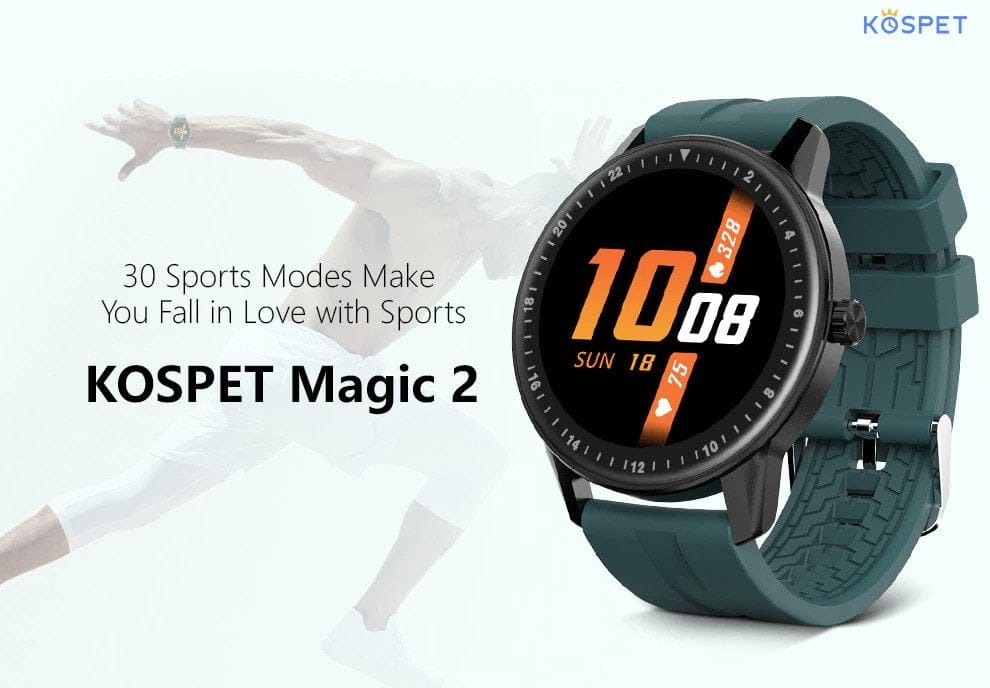 Despite the low price, the Kospet MAGIC 2 is very well equipped. The 1.3 inch TFT display has a remarkable 360 ​​x 360 pixels. So-called 2.5D curved glass enables a pleasantly round cut of the display glass. More than 12 different watch faces ensure more individuality.
The case is protected from water so that the watch can stay on your arm even when swimming. The degree of protection is IP67. The watch strap is interchangeable and can be exchanged for a conventional watch strap with a quick release fastener.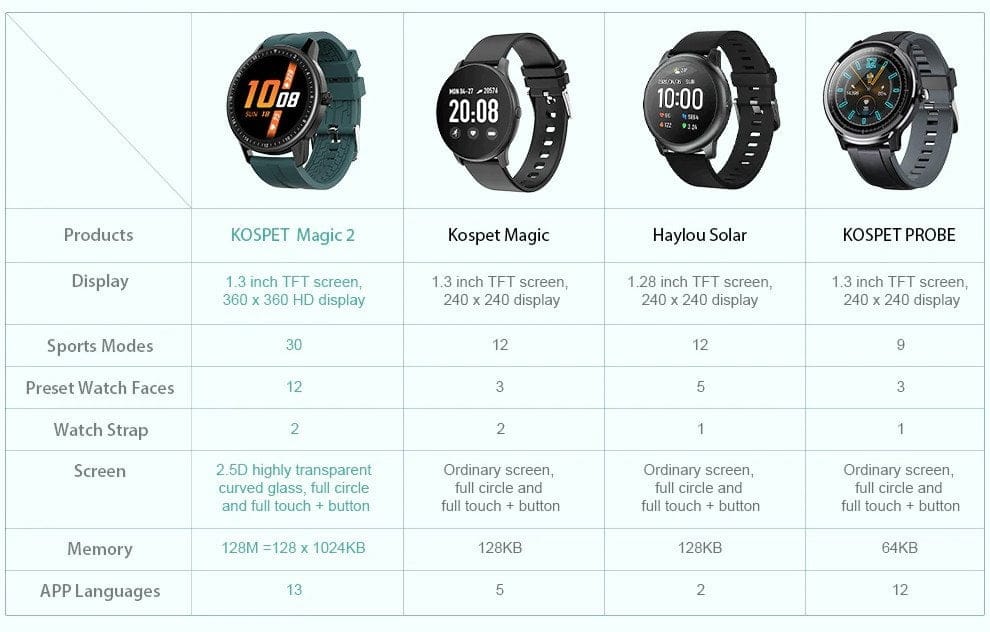 Specifications
data
Brand: Kospet
Model: Kospet MAGIC 2
Type: smartwatch
Display: 1.3 inch TFT 360 x 360
Waterproof: IP67
Temperature: no
Heart rate: Yes
Pedometer: Yes
Sleep Monitor: Yes
Bluetooth: 4.0
GPS: No.
OS: Android and iOS
Battery: 200 mAh (5-7 days)
Dimensions
Weight: 60g
Size: 3.50 x 4.15 x 1.10 cm
Kospet MAGIC 2 reviews
There is currently no review of the smartwatch.
User Reviews
Kospet MAGIC 2 price comparison