Kami - Smart indoor surveillance from YI Technology
Kami is the brand new alarm system of camera and security specialist YI Technology. With the introduction of the new brand Kami already offers an all-round carefree package consisting of smart surveillance sensors and indoor surveillance cameras. In the following post we take a first look at Kami.
Kami Home Security System
Kami sees itself as a comprehensive home security system. So far available Door and window sensors, motion detectors and two indoor cameras, In the future, additional products will be added to the Kami range. As with other alarm systems, all components are connected to the Kami base station. The connection of the individual devices takes place wirelessly via ZigBee interfaceso that the base rack can be conveniently placed anywhere.

Simple decor
Unpacked, infected and off you go. The installation of the Kami alarm system requires no technical knowledge. Door and window sensors, motion detectors and the Kami Mini Camera are battery operated and can be placed anywhere wirelessly. A setup wizard explains all setup steps to the base station and the individual components. Kami does the rest almost fully automatically. AI functionsSuch as the audiovisual detection of persons and pets make the alarm system a self-runner. Activity zones allow the user to customize detection areas.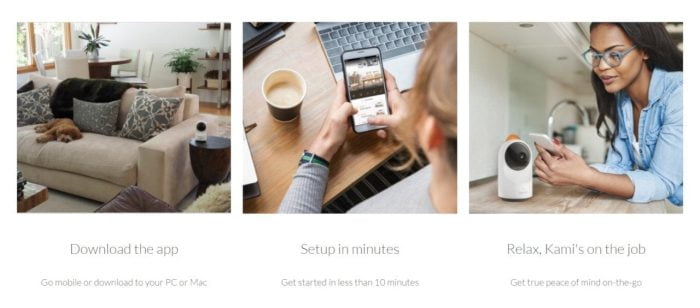 Kami Home App
About the Kami app (Android and iOS) You can access the surveillance system from anywhere. When leaving the house, the alarm system can be set via app. Access attempts are recorded, saved and the user is informed by real-time notification. As soon as an alarm is triggered, the siren of the base station also rings, which is intended to deter burglars. An intercom function allows communication with people present.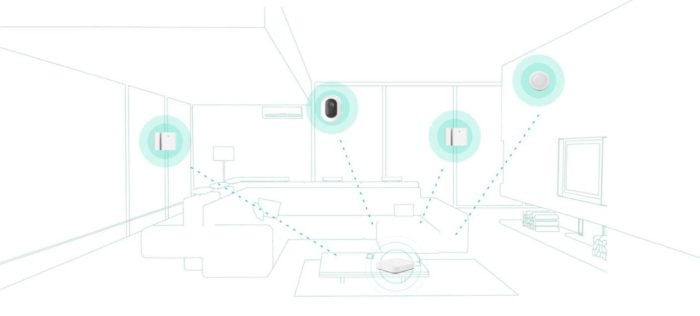 Free cloud
Kami is at the Microsoft Azure Cloud tethered. As a result, the manufacturer promises compliance with all data protection regulations. All data is 128 Bit AES End-to-End Encrypted. The cloud is free in the basic tariff. Further tariffs with longer storage times can be additionally subscribed. In the first year of use, the Kami Cloud can also be used free of charge at higher rates.
More about Kami can be found at: yitechnology.com/kami/sku