Update 27. January 2022
Today, HONOR announced that it will hold a launch event on February 28th as part of MWC 2022 in Barcelona. True to the motto of the event "Power of Magic", the HONOR Magic V Foldable will soon also be available globally.
The price is particularly interesting because it will probably be even higher than the Chinese retail price. We stay on the ball and will inform you as soon as there is news.
Update 10. January 2022
As expected, HONOR has introduced the HONOR Magic V Foldable. Starting at 9999 yuan (~1415 euros), the smartphone is initially only available in China. The smartphone could appear globally in the first quarter of 2022. There is no further information about this yet.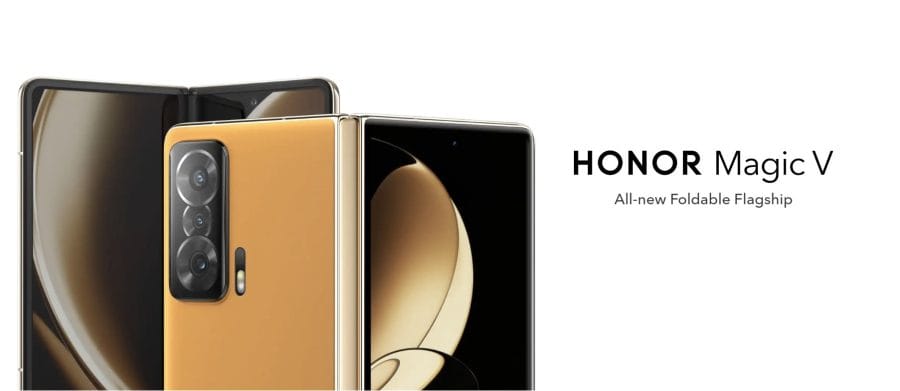 The equipment is impressive. As announced, the HONOR Magic V uses the powerful Qualcomm Snapdragon 8 Gen 1 mobile platform with fast 12 GB LPDDR5 RAM and optional 256/512 GB UFS 3.0 internal storage.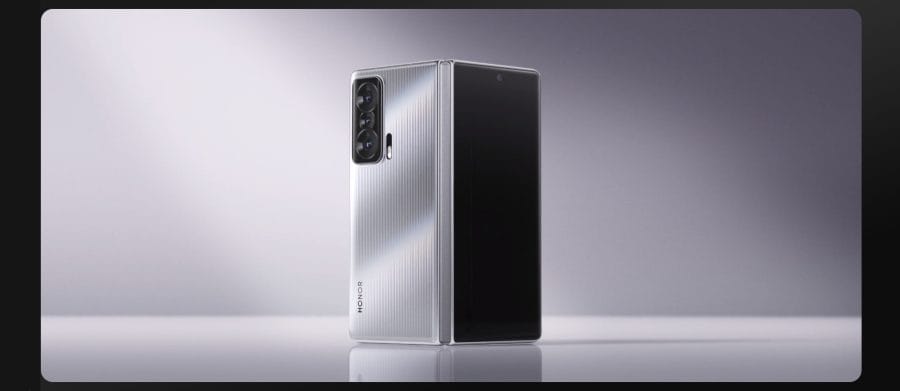 The foldable 7,9-inch AMOLED display offers a 90 Hz refresh rate and has a resolution of 2.272 x 1.984 pixels. On the outside there is another 6,45-inch AMOLED display with a resolution of 2.560 x 1.080 pixels.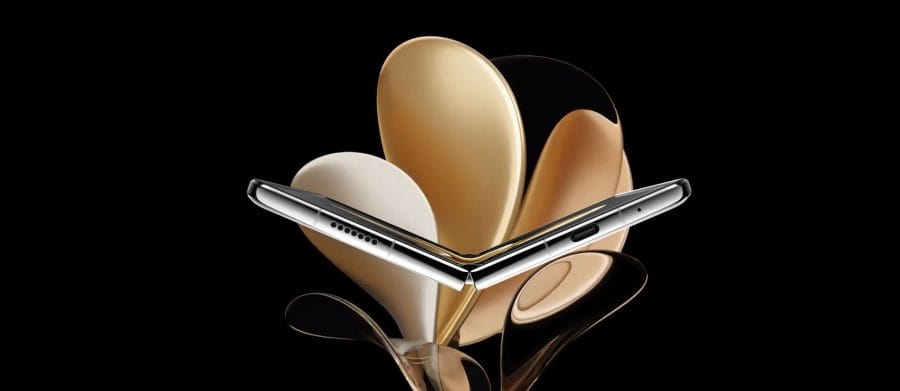 When it comes to camera equipment, HONOR uses a 50 MP main camera (f/1.9) combined with a 50 MP wide-angle camera (f/2.2 – 122°) and a 50 MP spectral enhancement camera (f/2.0). There are also two 42 MP front cameras, one inside and one outside. The smartphone is powered by a 4.750 mAh battery with 66 watt SuperCharge technology.
HONOR Magic V with Snapdragon 8 Gen 1?
The year 2022 will be the year of the foldables! Hardly any smartphone manufacturer misses the trend and wants to bring the best foldable onto the market without annoying creases. HONOR has also announced a foldable smartphone for 2022. Teased as "HONOR's First Foldable Flaghsip", we can look forward to a device with flagship equipment.
HONOR has not yet officially commented on the features, but the Weibo blogger @ 长安 数码 君 has announced that the smartphone will be equipped with the new Qualcomm Snapdragon 8 Gen 1. He refers to a photo that is supposed to show a confidential presentation slide for the HONOR Magic V.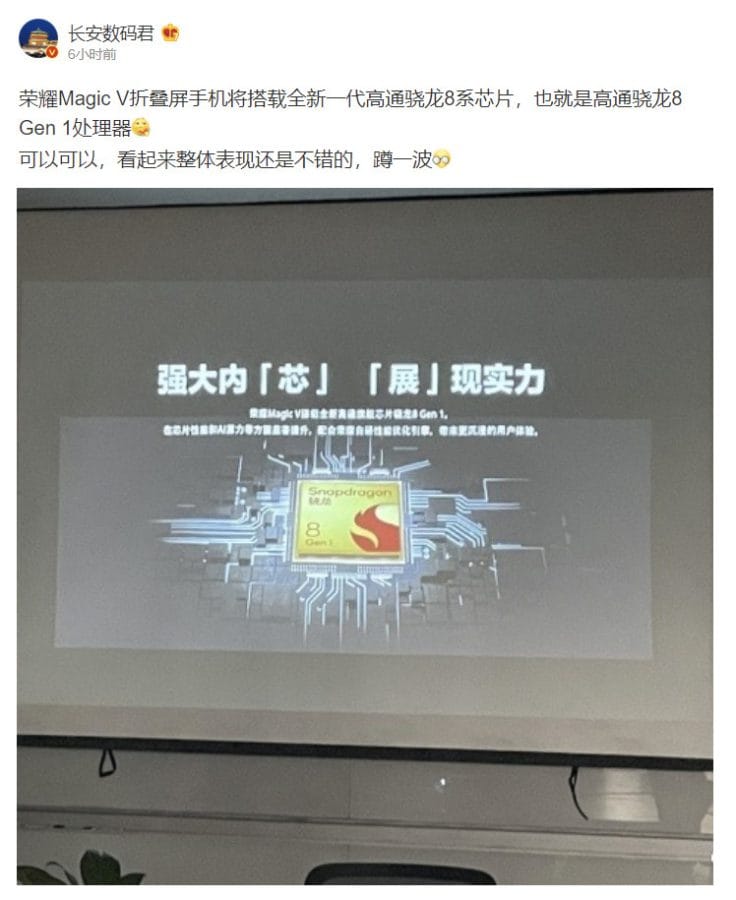 Another rumor reveals the first details about the display. As the teaser shows, the smartphone is folded in half. The inner display should have a diagonal of 8 inches and use a panel from BOE Technology. There should also be an external display that has a 6,5 inch diagonal.
Is it coming to Europe?
It is not yet known whether and when the smartphone will come to Europe. HONOR Germany has been keeping a low profile so far. Other European HONOR agencies are a little more open. HONOR France and HONOR UK have published the teaser for the HONOR Magic V on their social channels. We'll probably find out more about the HONOR Magic V in early 2022. A publication in the 1st quarter of 2022 is quite realistic.
Source: