HIMO Z16 product details
It's summer and we have a very special offer ready for anyone looking for a foldable e-bike. It's about the HIMO Z16, a foldable 16 inch electric bike with a battery range of up to 80 km. The compact e-bike is powered by a 250 watt electric motor, which can reach speeds of up to 25 km / h in electric mode. You accelerate with a thumb throttle. There is also a pedelec mode and manual operation.
Disc brakes on the front and rear wheels ensure a short braking distance. A frame suspension enables pleasant journeys even in rough terrain.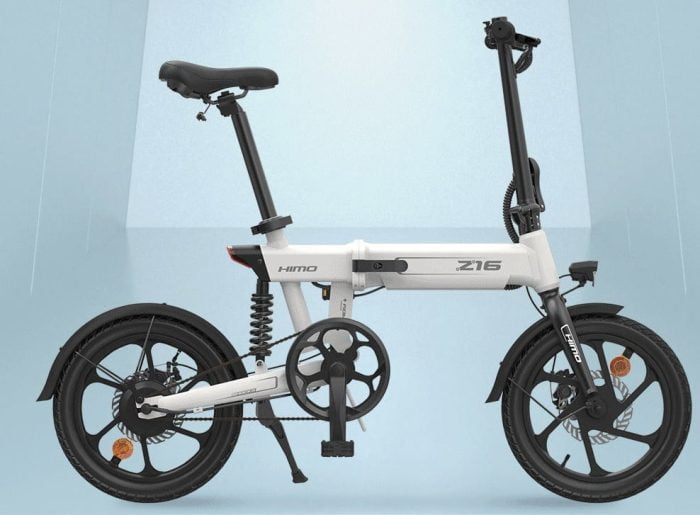 The foldable frame of the HIMO Z16 is made of aluminum, which means that the e-bike weighs 22.5 kg. It can be folded up to a transportable 65 x 86 x 23 cm. So it fits easily in the trunk. A magnetic lock prevents the bike from unfolding while being carried or transported. When folded out, the size is 140 x 55 x 105 cm.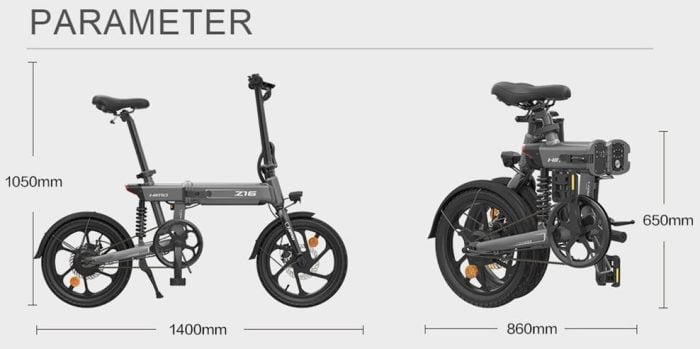 The maximum load limit is 100 kg. Riding the bike in bad weather, especially when it rains, is not a problem. The frame and electronics are waterproof. There is a splash guard at the front and back.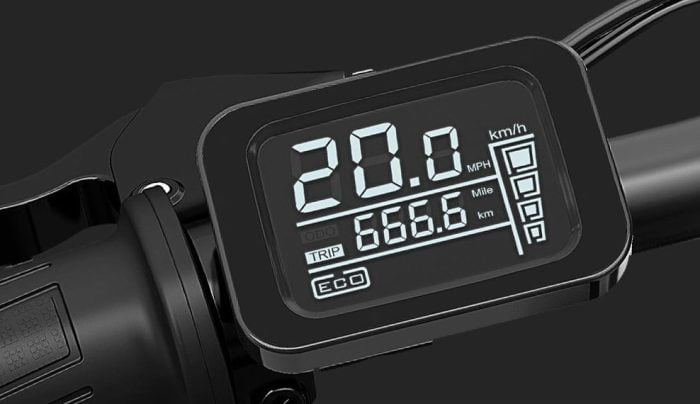 A computer on the handlebar provides typical information on speed, distance, battery and driving mode. The battery pack (36V 10AH) of the HIME Z16 is securely housed in the frame rod and can even be removed when folded. You can charge the battery separately from the bike and the use of spare batteries is no problem either. The battery is secured with a lock. Charging takes about 5 hours.
Specifications
General
Brand: HIMO
Model: Z16
Type: E-Bike / Pedelec / electric bike
Leistung: 250W
Battery: 10AH / 36V (removable)
Parameter
Range: 50 km (electric) to 80 km (pedelec)
Speed: 25 km / h
Incline: up to 20 °
Load capacity: max. 100kg
Dimensions
Weight: 22.5 kg
Size (unfolded): 140 x 55 x 105 cm
Size (folded): 65 x 86 x 23 cm
What's in the box
Includes: 1 x e-bike, 1x tool, 1 x English user manual
HIMO Z16 reviews
At the moment there is still no reasonable review of the HIMI Z16.
User Reviews
HIMO Z16 price comparison