Haylou Solar product details
The Haylou Solar is a good example that a smartwatch doesn't have to cost a lot. The watch is functionally very similar to a fitness bracelet. What makes the smartwatch so special is the company behind the watch. Haylou is one of the many companies that produces for Xiaomi and is financed by the electronics giant. That speaks for quality at the best price. The smartwatch is now also available as a global version.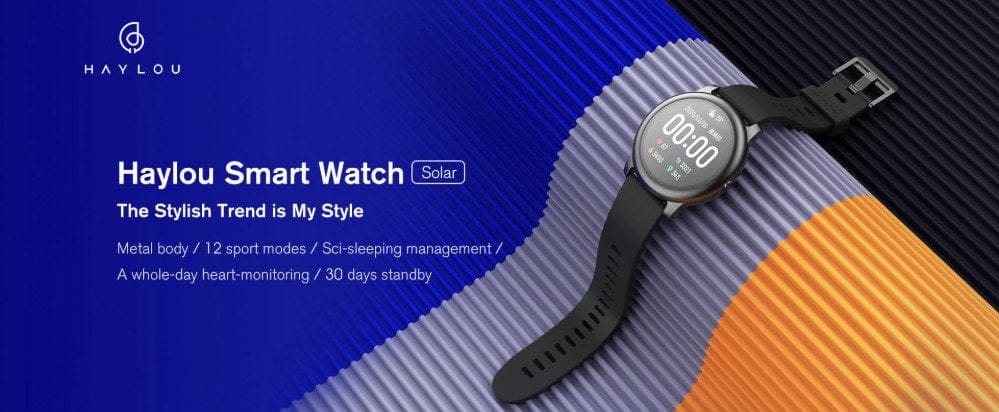 The smartwatch offers a round 1.28 inch color display with good contrast and particularly high display brightness. After all, you should be able to read the smartwatch well outdoors. The design is simple but still classy. The watch case is made of aluminum and is protected against water in accordance with protection class IP68. The smartwatch can stay on the wrist while swimming. The Haylou Solar is held in place by a hard-wearing silicone watch strap. The bracelet is interchangeable.
Sporty users are provided with a total of 12 sports programs. Each of the programs is tailored to an individual sports activity. The classic sports like running, cycling and general fitness are covered. Special sports that the Haylou Solar supports but other smartwatches do not include basketball, soccer and yoga. The synchronization with the smartphone takes place via the Haylou Fit app, which shows all data processed in statistics.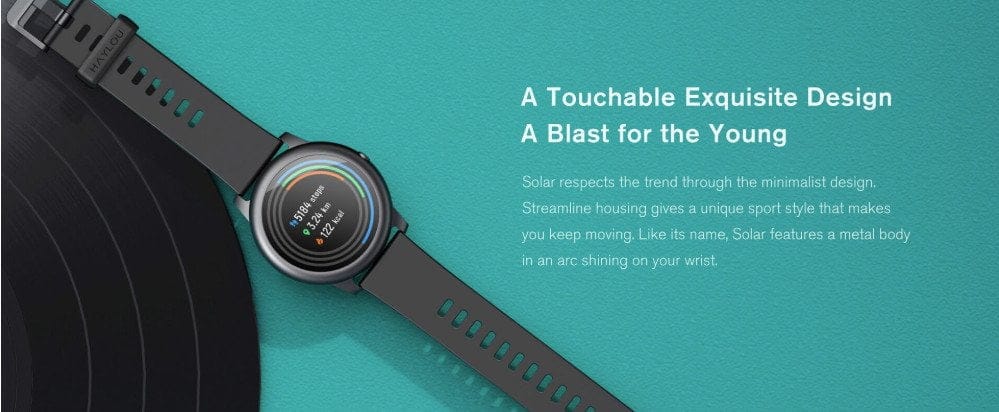 Other functions of the smartwatch are a 24-hour heart rate measurement, a sleep monitor and a particularly long-lasting battery. The battery with 340 mAh capacity lasts up to 30 days at a time. The actual running time naturally depends on the individual use of the watch.
Specifications
data
Brand: Haylou
Model: Haylou Solar 2
Type: smartwatch
Display: 1.28 inch TFT HD
Waterproof: IP68
Temperature: no
Heart rate: Yes
Pedometer: Yes
Sleep Monitor: Yes
Bluetooth: 4.0
GPS: No.
OS: Android and iOS
Battery: 340 mAh (30 days)
Dimensions
Weight: 60g
Size: 3.50 x 4.15 x 1.10 cm
Haylou Solar reviews
Haylou Solar LS05 Smart Watch - Full review [Xiaomify]
User Reviews
Haylou Solar Price Comparison