Hawkeye Firefly Micro - Coin Size Mini Action Cam
The Hawkeye Firefly Micro is a particularly compact and lightweight action cam, aimed primarily at RC enthusiasts. Everything worth knowing about the mini-camera has been compiled in this article.
Overview
Hardware
Image sensor: Generalplus (2MP)
Viewing angle: 160 °
Resolution: 1080p / 720p
Refresh Rate: 30 FPS
Connections: USB
SD card: SDHC / SDXC up to 32 GB
Battery: 230 mAh
other
* AV-Out: Yes
* Size: 24 x 24 x 32 mm
* Weight: 14g
Hawkeye Firefly Micro
Especially in model construction could "Hawk Eye" already make a name. In addition to conventional action cams, the manufacturer also offers a range of particularly compact and lightweight cameras that are often found on drones and other model aircraft. The Firefly Micro is a mini camera model released at the beginning of 2018, which is priced already under 25 €.
Coin-size design
The Firefly Micro is a tiny among the high-resolution action cams. The not even coin-sized, rectangular housing is merely 24 mm wide, 24 mm high and 32 mm deep, The weight is at light 14g, Thus, the mini-camera is especially suitable for expanding lightweight aircraft models with an additional camera function. An appropriate bracket is included. a water conservation does not provide the housing.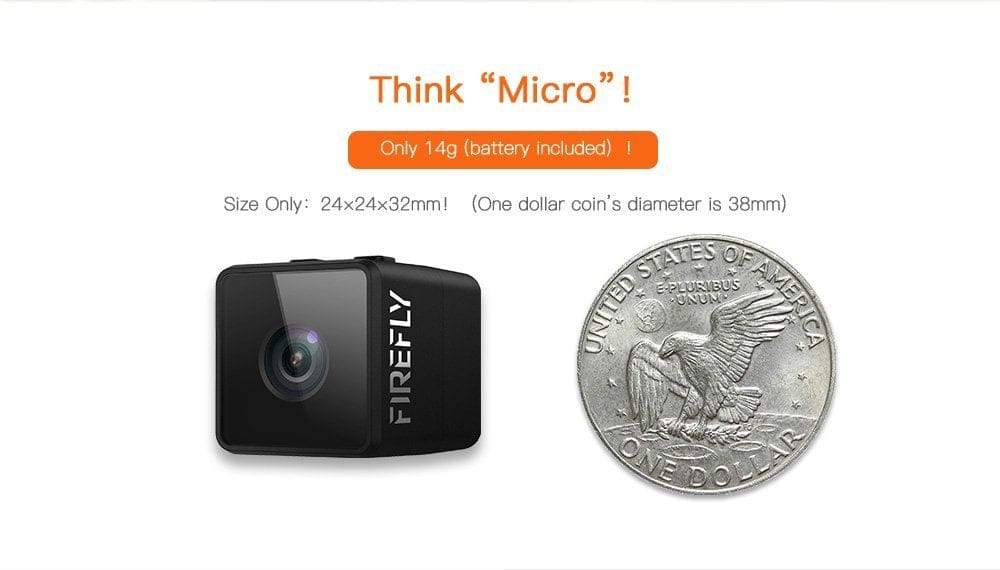 The energy supply takes place via a permanently integrated 230 mAh battery, According to Hawkeye this is enough for a maximum Recording time of 60 minutes, The load time is 2 1 / 2 hours as per the manufacturer's instructions. On the luxury of a WiFi or Bluetooth function is waived. Nor does the mini-camera have a display. Operation is purely via two control buttons.
Full HD recording function
Hawkeye Firefly Micro cam fly on the snow
Videos takes the Firefly Micro in 1080p (Full-HD) and 720p (HD) on. The refresh rate is 30 pictures-per-second. The built-in 2 megapixel image sensor comes from "General Plus"whose sensors are mainly used in inexpensive dash cams. The recordings made in AVI format can be saved on a microSD memory card. For a particularly wide field of view provides a 160 degree wide-angle lens, Matching the video will have an integrated Microphone also the sound was recorded. On AV signal can be accessed via the USB socket of the Firefly Micro.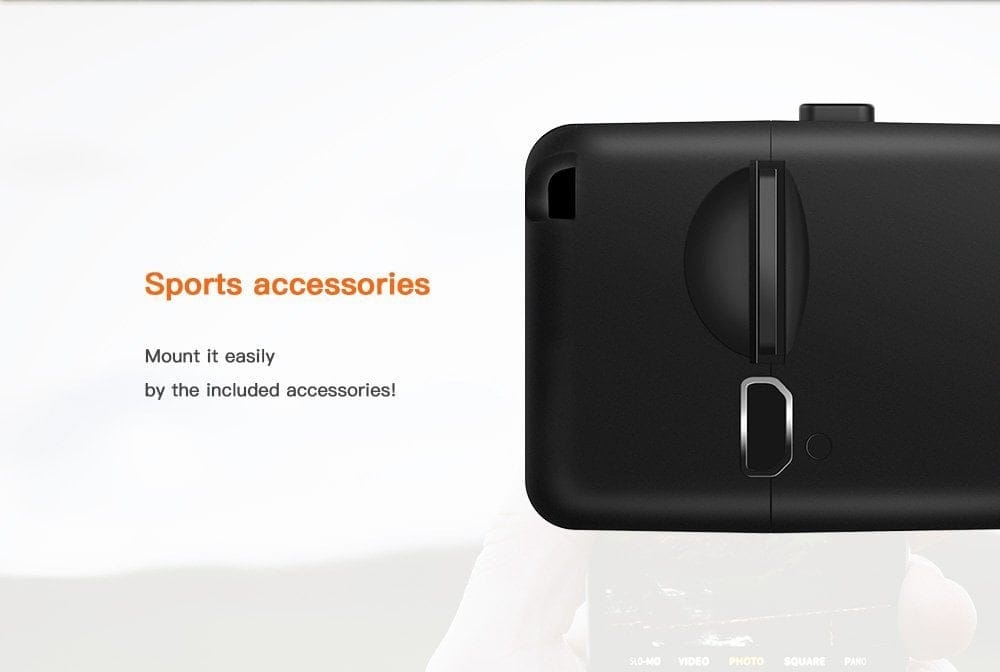 Initial Coverage
The Hawkeye Firefly Micro is not a usual action cam, but is aimed primarily at hobbyists who are less on a variety of functions, as much more on a light weight and a compact housing. first experience reports According to the Hawkeye Mini Camera is in direct competition with SQ11 mini camera appeared and delivers in direct comparison a slightly better recording quality. However, the 1080p resolution provided by Hawkeye is most likely only one interpolated resolution, It is also widely criticized that even on 720p one maximum frame rate of 30 images-per-second is supported, which leaves a bitter aftertaste regarding FPV. If a test copy of the camera reaches us, the detailed test report follows at this point!
Price too high? Use our price alarm clock!
Prices last updated on: 2. July 2020 20: 01