Govee RGBIC Gaming Neon LED Strip
When it comes to fancy RGB lighting, gamers are in good hands with Govee. The manufacturer has now launched another RGBIC light source for gamers, which can be used to pimp desks in particular.
RGBIC technology
The RGBIC Gaming Neon LED Strip is 3 meters long and is divided into 42 controllable segments with 84 LEDs per meter. It consists of a soft neon silicone material that gives it a special feel, high flexibility and an attractive appearance.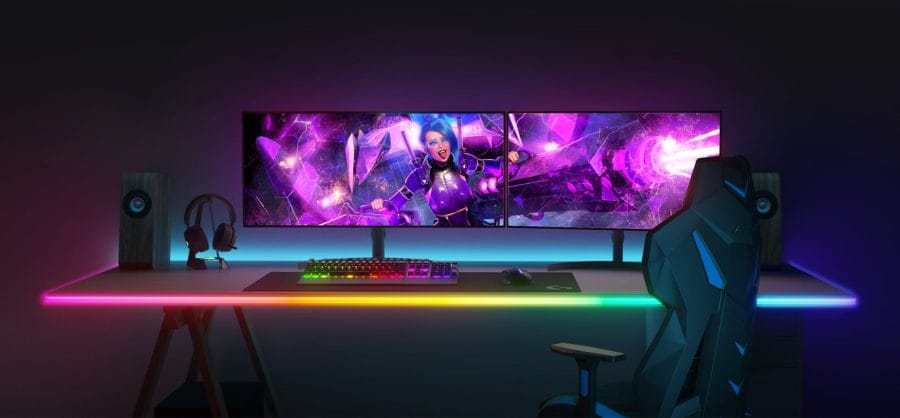 The diffuse silicone cover and the high LED density result in a very even distribution of light, so that no points of light can be perceived separately. In order to adapt the lighting perfectly to the size of the desk, the strip can be cut to the desired length at 12 points. With 16 million DIY colors, the LED strip offers countless options for individual design.
Razer Chroma and Matter
Govee also ensures the LED strip is Razer Chroma compatible, allowing gamers to control their lighting using Razer software. Matter support will be provided via software update from June 2023. The integration of these technologies provides a seamless experience and expands the personalization possibilities of desk lighting.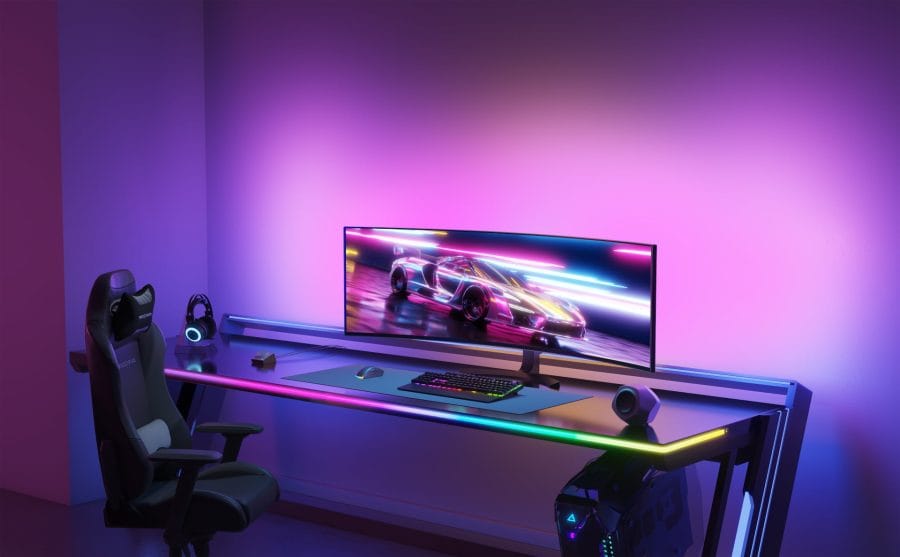 In addition, the RGBIC Gaming Neon LED strip is enhanced by the new Govee AI Gaming Sync Box supports. This intelligent box recognizes the game currently being played and automatically adjusts the lighting for a more immersive gaming experience.
Smart app and voice control
Lighting can be adjusted quickly and easily using Alexa or Google Assistant voice commands. There is also the Govee Home app with numerous settings and functions, including freely selectable colors, 64+ scene modes and 11 music modes, which round off the gaming experience perfectly.
Price and availability
The Govee RGBIC Gaming Neon LED Strip is now available at a price of EUR 99,99 (RRP). Amazon .
Source: Press Release