GoPro HERO5 Black & HERO5 Session Announced!
GoPro is back and has two new action cams in its luggage. The GoPro HERO5 Black and the GoPro HERO5 Session, Both Action Cams replace the now 2-year-old GoPro HERO4 Black and the almost 1 1 / 2 years old GoPro HERO Session (which will continue to be available!) And not only appear in the new design, but have also been technically up to date brought. In this preview, we took a closer look at both cameras.
GoPro HERO5 + Karma: The Launch in 4K
GoPro HERO5 Black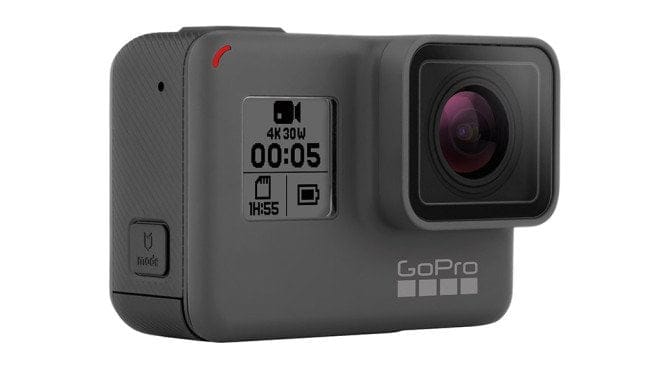 Recordings, image stabilizer and GPS
The GoPro HERO5 Black has one 12 megapixel image sensor and allows 4K video recording with liquid 30 images-per-second, Of course, can also be recorded in a lower resolution, eg 2.7K at maximum 60 frames-per-second, Oder sogar 1080p at 120 images-per-second, Also regular Slow motion with an 240 pictures-per-second at 720p are possible. Photographs are also possible and recorded in JPEG or RAW format. To record video footage even when doing freehand filming, the GoPRO HERO5 Black has one image stabilizer, Whether this electronic or optical works, is not yet known. With a "GoPro Plus" subscription (5 $ / month), shot footage can be directly uploaded to the cloud. An additional GPS module tags the pictures with exact coordinates.
Design, touch display and voice control
That too Design of the GoPRO HERO5 Black has changed compared to its predecessor. Overall, the camera seems more massive. A waterproof housing is no longer needed, because The HERO5 Black is waterproof by itself up to 10 meters, Optionally, there is also an additional, waterproof housing that allows dives up to 60 meters. On the back, the camera has a 2 inch touch displaywhat settings can make and view recordings. Also new is the integrated voice control, Predefined voice commands allow the camera to take photos or even start video recordings.
Connections and battery
The ports of the GoPro HERO5 Black amount to one USB Type-C female and Micro HDMI socket. Bluetooth 4.0 and WiFi available. Is taken on one Micro SD memory cardwhich should be at least Class 10. The capacity of the battery is 1.220mAh.
GoPro: Introducing HERO5 Black
GoPro HERO5 Session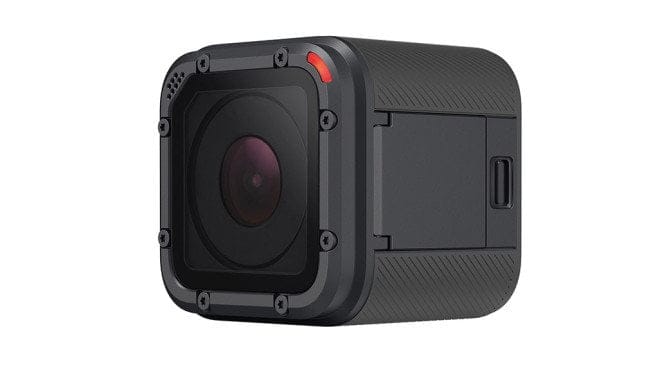 The GoPro HERO5 Session is the successor to the HERO Session and follows the square design of its predecessor. Of the Image sensor resolves with 10 megapixel up and allows as well 4K video capture at 30 images-per-second, At a resolution of 2.7K is the maximum frame rate 60 images-per-second and in 1080p are a maximum of 90 pictures-per-second possible. On image stabilizer is present, which is to be assumed here of an electronic stabilizer. It is not possible to save RAW photos, as the GPS module is missing. You can also do without a waterproof case with the GoPro HERO Session, because this camera is also waterproof up to 10 meters. The speech module for recognizing voice commands will also be integrated in the GoPro HERO session.
Both the GoPro HERO5 Black (429.99 €) and the HERO5 Session (329.99 €) will be available from 2. October will be available.
Website of the manufacturer: www.gopro.com