Google Magic Editor
A notable software innovation at this year's Google I/O 2023 is the Magic Editor, a further development of the AI-controlled photo editing that Google Photos has offered since 2015.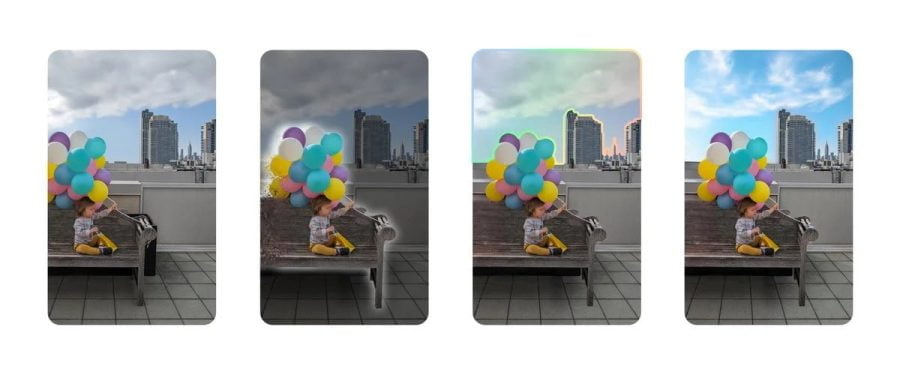 Since its inception, Google Photos has leveraged the use of AI technology to make it easier for users to organize, rediscover, and edit their photos. Tools like the Magic Eraser and Photo Unblur are worth mentioning here. The Magic Editor introduces a new, experimental approach that uses generative AI to provide an intuitive editing experience.
The Magic Editor promises that even users without professional editing skills can make complex changes to their images. Through the use of various AI techniques, the tool enables the targeted processing of specific image areas such as the subject, sky or background in order to influence the final look of the photo.
A good example of this is improving composition by repositioning the subject. Whether it's removing a distracting object or making the sky lighter and less cloudy, the Magic Editor allows for a high level of control over the final image.
The launch of the Magic Editor underscores the ongoing trend of using AI to simplify complex photo editing tasks. Google plans to give select pixel phones early access to the Magic Editor later this year.
Source: Google Blog