11.11 Sale on Gearbest - All about the promotions
Gearbest 11.11 Sale
Am 11. November is the so-called in China Singles Day (Guanggun Jie), which is celebrated not only by singles, but in China as well THE online shopping day applies, whose dimensions are largely comparable to the American Black Friday. Pretty much every Chinese online store will attract the best prices in the coming days and host the 11. November around special promotions. The Chinese online import shop "GearBest" has also launched a multi-day promotion for Singles Day.

The best GearBest offers from the 5. - 12. November
All offers are updated several times a day and new deals added!
The last 2 hours of GearBest 11.11 Sales have begun! From 15-17 watch, all orders (CN and HK warehouse) receive an additional $ 50 discount over $ 5!
You can find more exclusive coupons in our GearBest coupon collection
Flash sales and coupons
The GearBest Sale Storm starts at the 05. November and starts with so-called Flash sales and coupon promotions, Selected products are reduced in price and are available to new customers as well as existing customers. All offers are limited in time, as well as in the quantity. At the same time, there are special discount promotions that apply exclusively to new customers. If you want to make an offer, you should be quick! In the so-called Brand Sales and Category Deals, are all products of a manufacturer or from a category reduced. Listed are manufacturers such as Xiaomi, ILIFE or SJCAM.
Coupon Rain (05.-14.)

Of course Gearbest also organizes a raffle, the so-called "Coupon Rain", where you can win coupons and instant prizes. For example, you can win a $ 20 on $ 200 discount coupon or Gadgets from all categories, The coupon rain takes place 4x daily at fixed times. Each participant can participate in 4x daily at the voucher rain. The raffle will run until the 14. November.
Lucky bags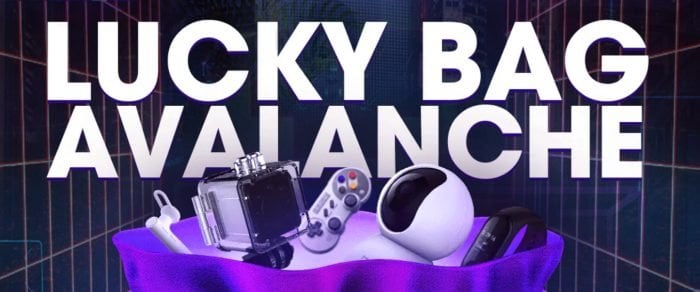 Also back at the start are the so-called "Lucky Bags", It is about Wundertüten, which are already available from about 4 € and belong to different categories or brands. Of course you will not know what will be in the surprise bag. According to GearBest, however, the content should have a higher value, as the price paid for the Lucky Bag. Lucky bags are excluded from exchange!
24H Flash Sales

The actual "Mega Sale" does not start until 11. November and lasts until the 14. November on. Here are numerous products from different categories and from different manufacturers greatly reduced. The offers are constantly changing and expire as soon as the stock is sold out. In addition to the regular offers, there are several times a day "$ 11.11 Deals", Selected products will be greatly reduced. The quota is limited to only 30 pieces per product! The "Final phase" heralds the end of the sales. Again, there will be some special offers and competitions.