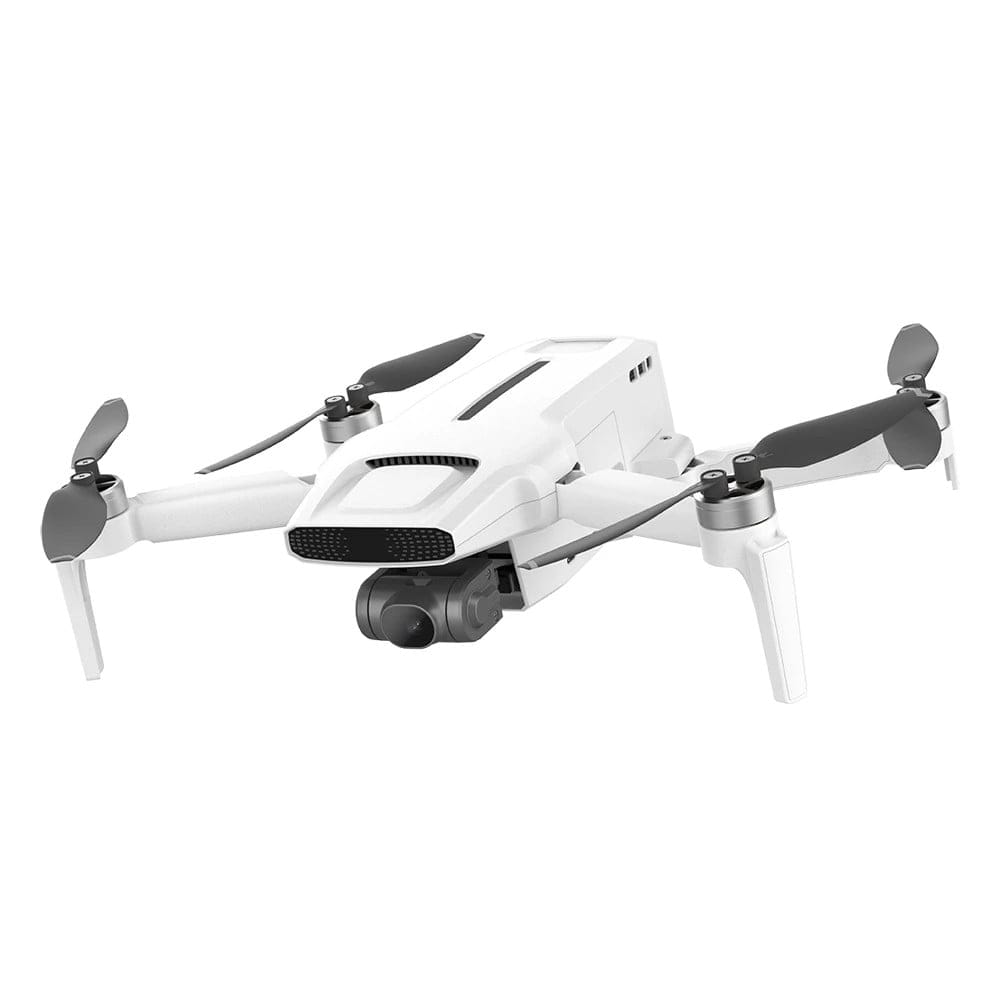 FIMI X8 Mini for € 326
With this coupon you can join Banggood the FIMI X8 Mini for only 326 € instead of 382 € to buy! Shipping is free from the Chinese warehouse. There are no additional costs for this item.
FIMI X8 Mini product details
FIMI has launched a new drone that could make DJI sweat. The FIMI X8 Mini is significantly less than a DJI Mini 2, but offers very similar specifications and functions. The drone is on compact 145 x 85 x 56 mm foldable and therefore perfect to take with you when you travel in your backpack. When unfolded, it grows to 200 x 145 x 56 mm.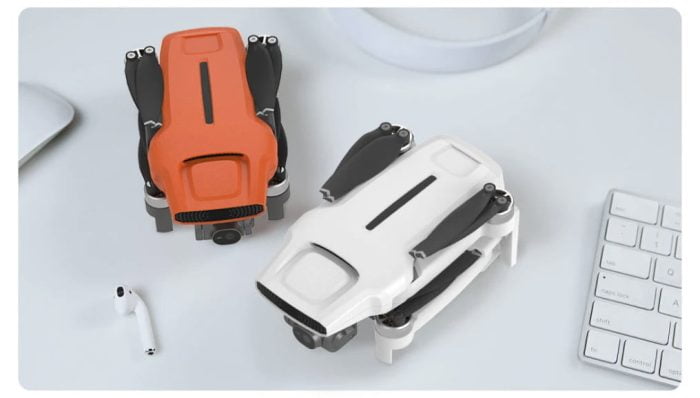 Takeoff weight under 250g
The declaration of the FIMI X8 Mini according to the EU drone regulation. Here you have to pay attention to which battery you put in the drone. Of the Standard battery (2400 mAh) wiegt 102g, bringing the drone on Takeoff weight of 258g would come. According to the EU drone regulation, you should then use the drone only with the small drone license to fly. If you put the Pro battery (2200 mAh) one that is merely 86g weighs, then that is Take-off weight only 245g. The drone then falls into the Category OPEN and can without a drone license be flown.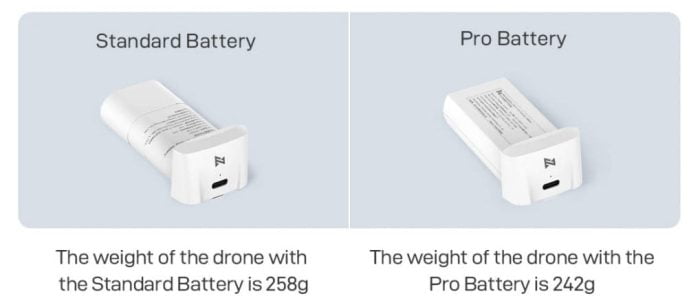 High range
The flight characteristics of the FIMI X8 Mini are impressive. The flight range is approx. 4 km, whereby the Transmitter up to 8 km stably transmits. The drone can be controlled via the supplied remote control, in which the smartphone is used to Live image transmission can be clamped. The maximal Flight, climb and descent speed are with 16, 5 and 3.5 m / s identical to the DJI Mini 2.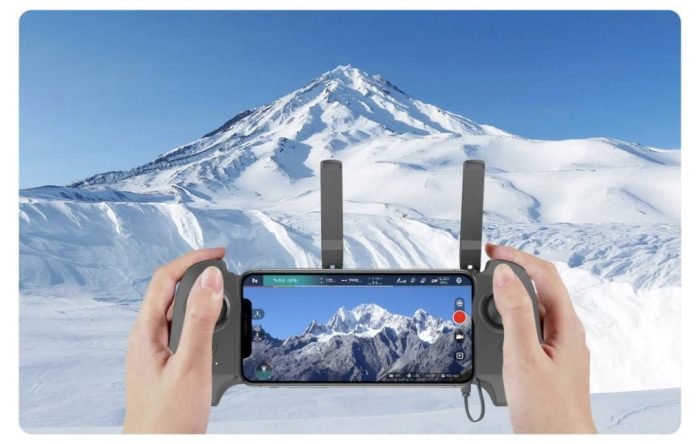 Lots of security
An exact location is by the global navigation satellite systems GPS, GLONASS and BEIDOU reached. If the drone finds itself on the wrong track, it can be found with the help of the Return-to-Home Function automatically returns to the starting point. There are also others Security featuressuch as the detection of no-fly zones, a wind warning, a battery warning and a warning in the event of a high power loss.

Flight time up to 31 minutes
Depending on the battery, the Flight time approximately 30-31 minutes. However, the value relates to ideal wind conditions and a moderate airspeed. The batteries can be charged quickly using the one that is also included 9V 3A fast charger.
4K HDR video
As far as the camera is concerned, the FIMI X8 Mini doesn't have to hide either. Of the 1/2.6 ″ CMOS is 3-axis stabilized and takes videos in high definition 4K at 30 frames per second on. The offers more options in post-processing LOG modeso that the maximum contrast range is available. The drone also saves photos in DNG. A row intelligent flight modes facilitate the recording of cinematographic video material. So the pursues Smart tracking mode automatically the set target without the pilot having to worry about the controls. Other modes are One-Tap Shots, Flight Plan Shooting, Timelapse, Livestream, Panorama and Night Shooting.
Specifications
data
Brand: FIMI
Model: FIMI X8 Mini (FMWRJ04A7)
Type: Mini Drone / Quadcopter

Flight range: approx. 4 km
Flight duration: up to 31 min.
Airspeed: 16 m / s
Max. Rate of climb: 5 m / s
Max. Rate of descent: 3.5 m / s
Positioning: GPS + GLONASS + BEIDUO
Battery: 7.2V 2400mAh Li-ion 2S

Camera sensor: 1 / 2.6 ″ CMOS
Aperture: f / 2.0
Wide angle: 90 °
Stabilization: 3-axis gimbal 0 ° 〜-90 ° (pitch)
Resolution: 12 MP
Max. Video: 3840 × 2160 30/25 / 24fps
Max. Bit rate: 100Mbps
ISO: 100 - 3200
Shutter speed: 32 -1 / 8000S

Dimensions
Weight (Departure): 245g / 258g (Pro)
Size (folded): 145 x 85 x 56 mm
Size (unfolded): 200 x 145 x 56 mm
FIMI X8 Mini reviews
There is currently no review of the FIMI X8 Mini.
User Reviews
Techreviewer
Overall rating:
(0 reviews)
FIMI X8 Mini price comparison
Current prices
Price too high? Use our price alarm clock!
Prices last updated on: March 31th, 2021 13:33 pm