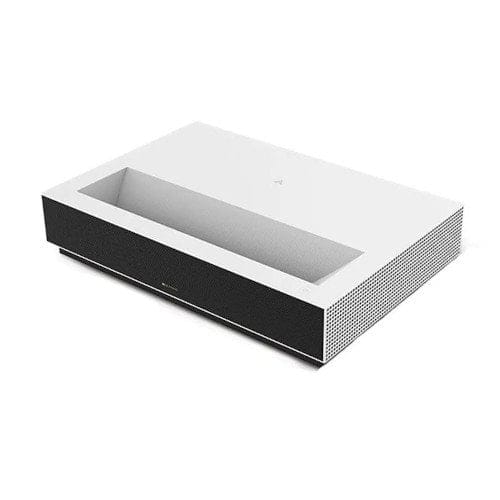 Fengmi 4K Cinema Laser Projector for 1362 €
With this coupon you can join Banggood is Fengmi 4K Cinema Pro for only 1362 € instead of 1618 € to buy! Shipping is free of charge from the European warehouse. There are no additional costs for this item.
Fengmi 4K Cinema Laser Projector Product Details
Update 14. October 2020
Buy Fengmi 4K Cinema Pro Laser Projector with 2500 ANSI lumens are currently on offer at Banggood. With our coupon the price is reduced to 1533 Euros. At the same time you will receive the with the projector Fengmi WEMAX S1 subwooferthat improves the cinema experience even more. Simply call up the discount code above and enter it in the shopping cart. The discount is immediately deducted from the value of the goods.

Alternatively, Banggood has that too Model in black (1700 ANSI lumens) and Standard model (2000 ANSI lumens) on offer. Here, too, the dispatch takes place directly from the EU warehouse.
Fengmi 4K 1700 lumens Fengmi 4K 2000 lumens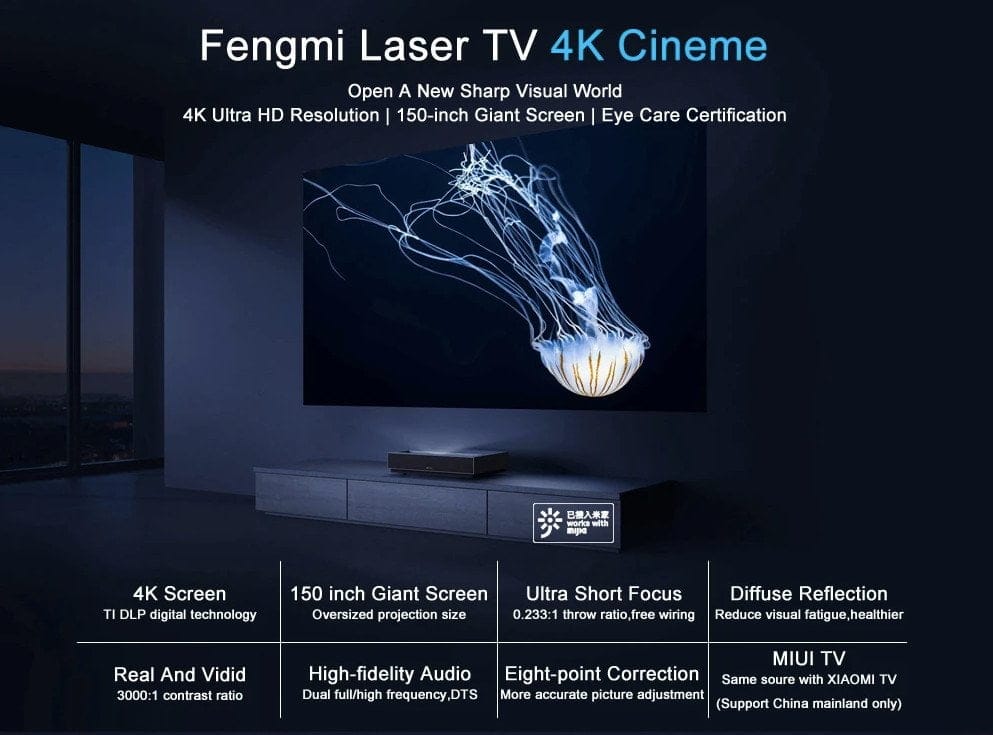 The Fengmi 4K Cinema Laser Beamer with 2500 ANSI lumens is the most powerful model in the range. The strength refers to the brightness, which with 2500 ANSI lumens is again above the Standard model with 2000 ANSI lumens und dem Model in black (1700 ANSI lumens) lies. The devices are visually and functionally identical. Only the built-in ALPD 3.0 laser light sourcethat is used here corresponds to a higher quality. The native resolution of the projector with 0.47 inch DLP chip is razor sharp 4K (3840 x 2160). Das contrast ratio gives Fengmi with 3000:1 on. Various reviews of the Fengmi 4K Cinema Projector have measured a contrast ratio of 2500: 1, which is still a good value.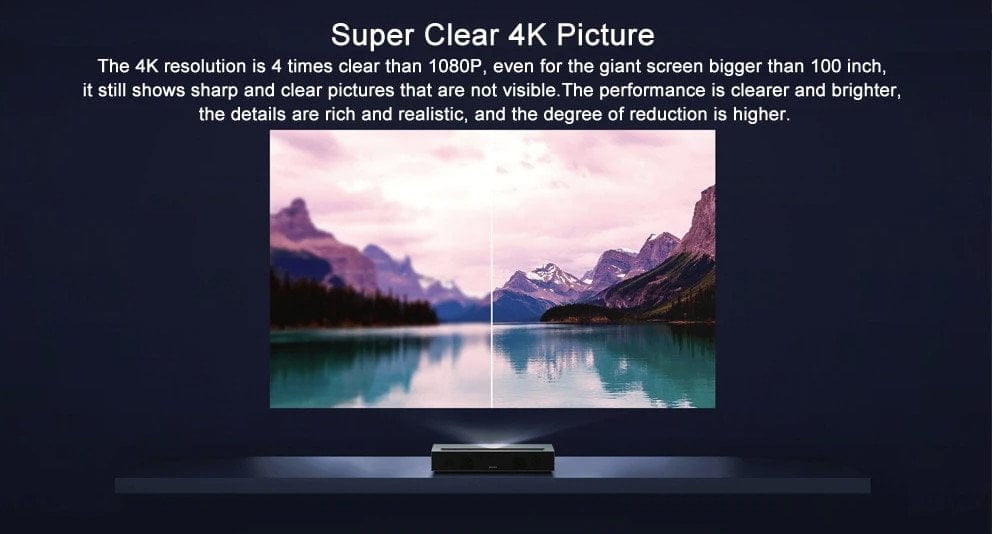 The short throw projector is suitable for Projection between 100 and 200 inches. The optimal projection distance is 150 inches. The NTSC color space the device covers with 80 - 85 percent accuracy. The Throw ratio will with 0.233:1 specified. HDR10 + for an even greater dynamic range and color range is supported. To protect against the laser light source, the projector immediately dips as soon as you get into the projection area. One MIUI TV, as known from Xiaomi televisions and streaming devices, is also integrated. Various media can be played directly over it. With 3D DLP link is the projector compatible. For powerful Dolby Audio sound provides an integrated system of speakers and subwoofers.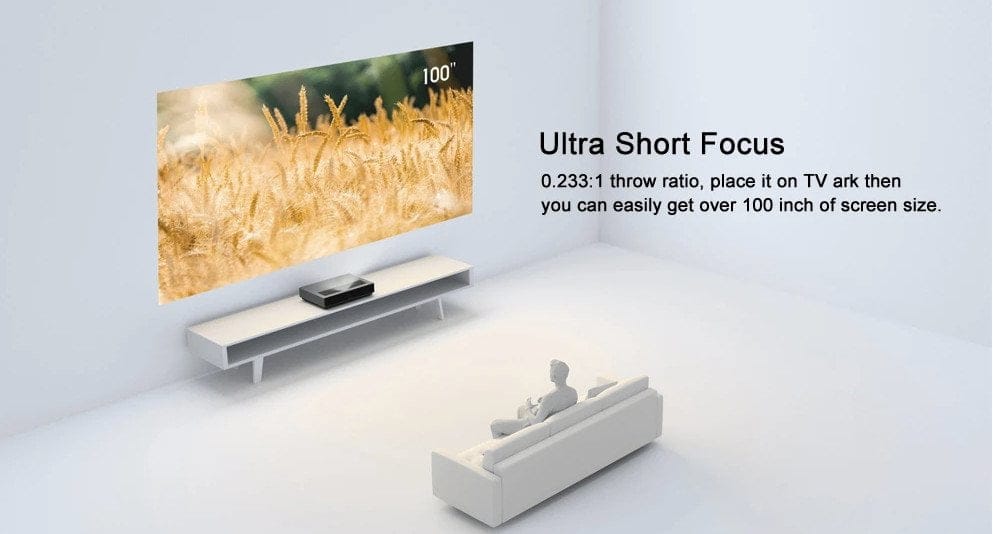 Specifications
data
Brand: Fengmi
Model: Fengmi 4K Cinema Laser Projector
Type: UST Projector, short throw projector
Projection size: 100-200 inches, optimally 150 inches
Projection Ratio: 0.233: 1
Light source: ALPD 3.0 laser technology
Contrast Ratio: 3000: 1
HDR: Yes, HDR10 +
Brightness: 1700/2000/2500 ANSI lumens
Color space: 85% NTSC
OS: MIUI TV
Dimensions
Weight: 22 kg
Size: 91 456 x x 308 mm
Fengmi 4K Cinema Laser Projector Reviews
Fengmi 4K Ultra Short Throw Laser Projector Review
First review - Fengmi Cinema 4k Pro Laser Projector
User Reviews
Techreviewer
Overall rating:
(0 reviews)
Fengmi 4K Cinema Laser Projector price comparison
Price too high? Use our price alarm clock!
Prices last updated on: 26. October 2020 12: 41