Dreame V10 Pro product details
Almost every month, Dreame brings a new cordless vacuum cleaner onto the market. A recently released model is the Dreame V10 Pro (VVN5), which differs from its predecessor only in detail. The parameters are almost identical to that Dreame V10that we had already presented to you in our own deal. The Pro model, however, has a special feature. The LED display, which is particularly convenient to operate the cordless vacuum cleaner, is new.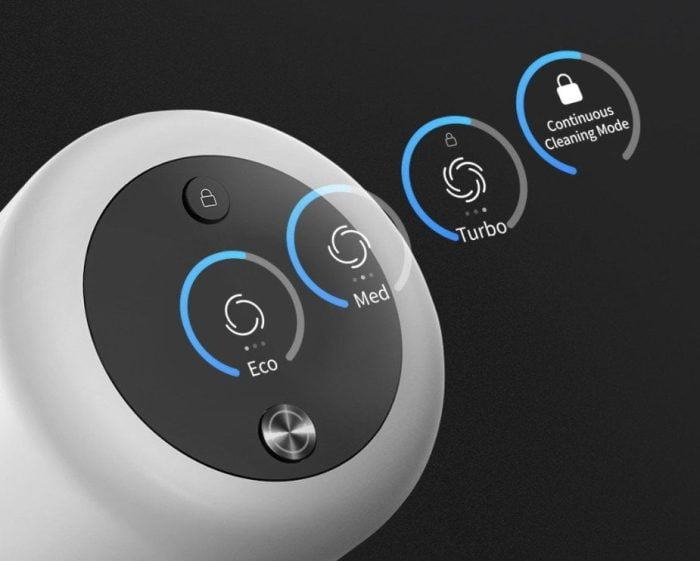 The battery level, the suction level (Eco, Medium and Turbo) and various information about the condition of the vacuum cleaner, the brush and the filter are displayed. The suction mode can be changed using the button below the display. The (Lock) button above the display locks the cordless vacuum cleaner so that the power button does not have to be constantly pressed while vacuuming.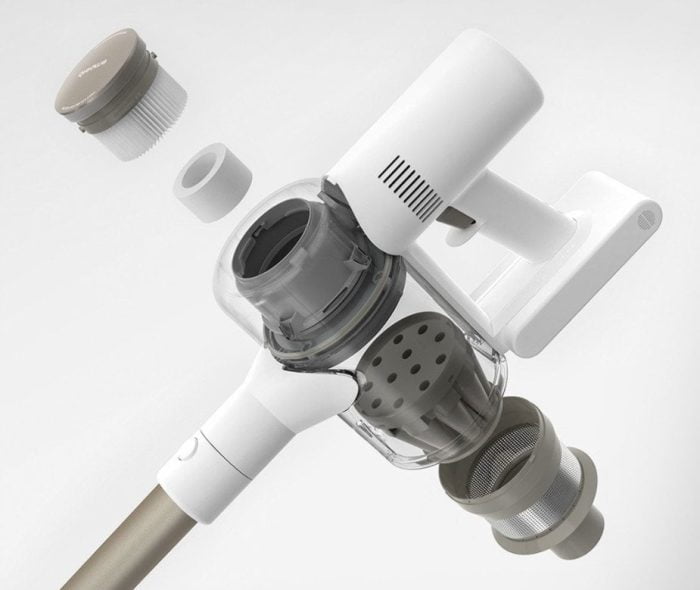 The Dreame V10 Pro is suitable for all types of floors. When vacuuming, the 450 watt cordless vacuum cleaner achieves a suction force of 22.000 Pa. The electric brush ensures that dirt is effectively collected, passed through a multi-layer filter system, and finally caught in the 0.5 liter dust container. The dust container and filter can be completely taken apart and cleaned under running water. The battery life varies depending on the mode and reaches 60 minutes (Eco), 28 minutes (medium) and 10 minutes (Turbo). The charging process takes approx. 210 minutes. Numerous accessories, such as various brush attachments, are included in the scope of delivery in the usual Dreame manner.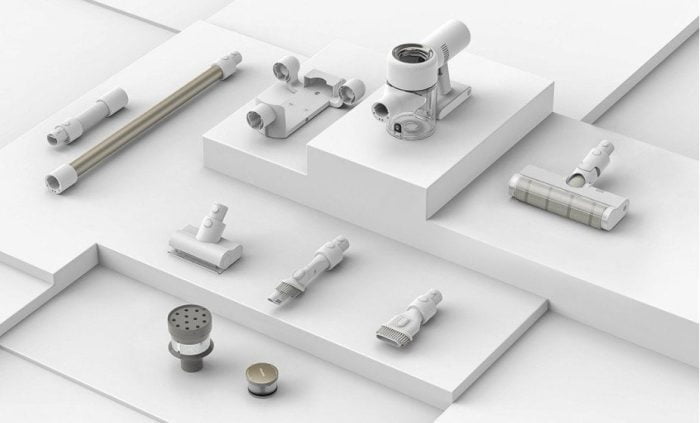 Specifications
data
Brand: Dreame
Model: Dreame V10 Pro
Type: cordless handheld vacuum cleaner
Power: 450 watts (140 AW)
Revolutions: 100.000
Suction power: 22.000 Pa
Volume: up to 73 dBA
Suction container: 0.5 L
Running time: up to 60 minutes
Special features: LED display
Dreame V10 Pro reviews
User Reviews
Dreame V10 Pro price comparison