Dreame D9 product details
Offer June 21, 2022
The online retailer Goboo has the Dreame D9 on offer for a low price of 229 euros. The discount is deducted by entering the above code in the shopping cart. Shipping is free from Spain.

Robot vacuum cleaner with laser
This is the new Dreame D9 robot vacuum. The new model from the company, which is close to Xiaomi, is already available for less than 300 euros, but is still in the upper-class segment. Technically, the Dreame D9 falls into the category of vacuum robots with laser room measurement. This is currently the most precise way of navigating in space. In combination with the SLAM algorithm, the vacuum robot creates a room map on which even the smallest obstacles are drawn. Room divisions and restricted zones can be set up conveniently using the app.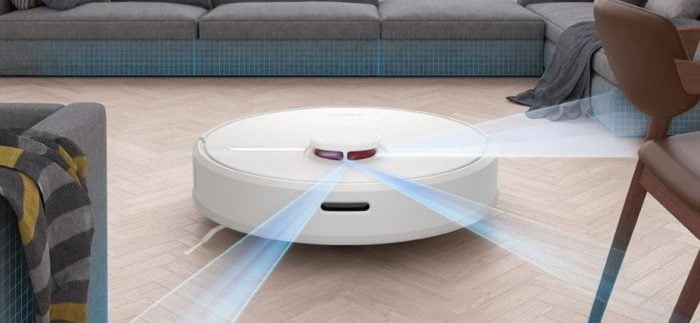 High suction power
Compared to that Dreame F9 (8cm), the Dreame D9 (9,6cm) is slightly higher due to the additional laser tower. In addition to the laser tower, 13 other sensors help you navigate safely in space. This effectively prevents falls on the edges of stairs or collisions with obstacles. The manufacturer specifies the suction power of the Dreame D9 as 3000 Pa. The suction power can be adjusted in 4 stages. On carpets (heels up to 2 cm), the output increases automatically if required. Dirt is directed to the main brush via a rotating side brush and then moves into the 0.57 liter dust container. A HEPA filter prevents the finest dust particles from escaping again.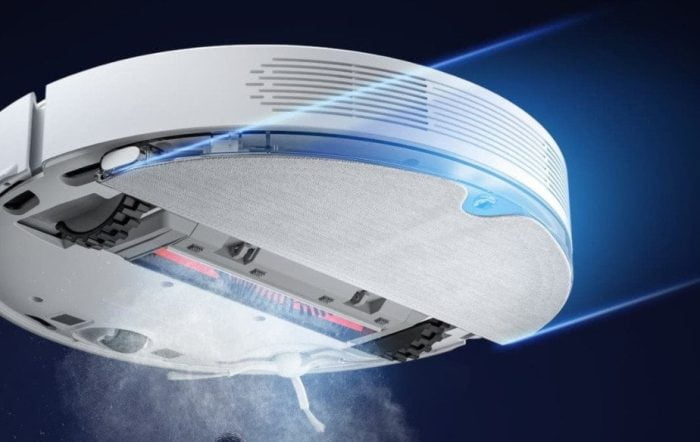 Swipe, voice assistant and battery
In addition to vacuuming, the Dreame D9 can also wipe wet. A water tank with a microfiber cloth is included. This can be attached separately to the underside of the robot vacuum cleaner. The water delivery is controlled by an electric water pump. How much water is dispensed when wiping can be regulated in 3 stages via the app. Speaking of controls - the Dreame D9 is compatible with different voice assistants (Alexa and Google Home). One battery charge (5200 mAh battery) is sufficient for an area of ​​250 m² or a running time of 150 minutes. The charging time is approximately 5 hours.
Dreame D9 specifications
General
Brand: Dreame (Xiaomi)
Type: robot vacuum
Model: D9
Details
Suction power: 3000 Pa
Navigation: V-SLAM
Dust container: 0.57 liter
Water tank: 0.27 liter
Battery: 5200 mAh
Working time: 120 - 150 minutes
Charging time: 5 hours
height and weight
Weight: 3.8kg
Size (L x W x H): 35.30 x 35.00 x 9.60 cm
Dreame D9 reviews
DREAME D9 robot vacuum cleaner 4 weeks in the test! ►XIAOMI DREAME D9 better than ROBOROCK?
User Reviews
Dreame D9 price comparison