Review
Auna BT-Bro mini hi-fi amplifier in the test
Many certainly have an old stereo system and the associated stereo speakers. I myself have an old Kenwood system that not only takes up a lot of space, but also lags far behind the state of the art. For reasons of space, I decided against my old system and tested this small Bluetooth amplifier.
Overview
Auna BT-Bro mini hifi amplifier
* Connections: 3,5mm jack line input, set speaker jacks
* Bluetooth range: about 10 m
* Amplifier Class: Class-D (Digital)
* Impedance: 8 ohms
* Power / Bluetooth LED
* Power supply: DC 12V, 4A
* Auna BT amplifier
*Power adapter
* Power cord
* Jack cable
* 2 x set of banana plugs
* German-language operating instructions (other languages: English)
Overview
Delivered was the Auna BT amplifier including 4 so-called banana plug (gold-plated), an 3.5mm jack audio cable, a power supply unit with power cable, and a user manual. The brushed aluminum, 8.8x4x14.5cm large amplifier has a 3.5mm blade audio input, speaker connectors for 2 speakers, an antenna to amplify the Bluetooth signal, and a power input. On the front there is a volume control, which is also the power button. Next to it is a small LED that indicates whether the device is on, whether we are in pairing mode, or whether a Bluetooth connection has been established.
At first glance, the Auna BT amplifier makes a good impression. It is of high quality and also through the aluminum body, he feels valued.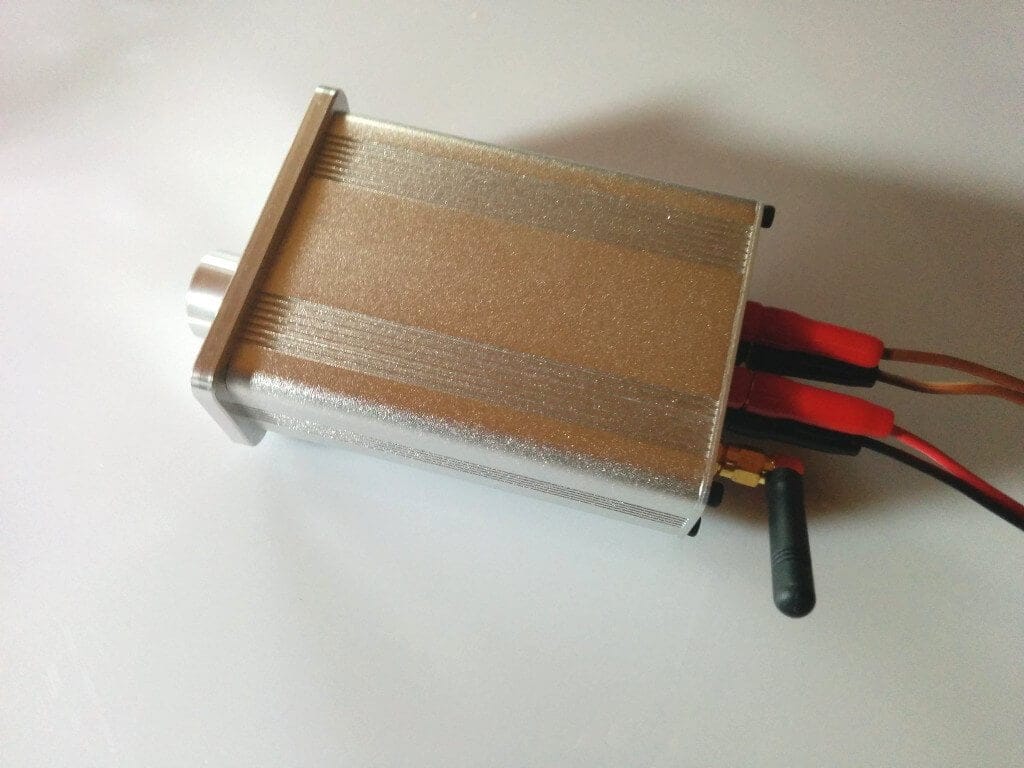 commissioning
First, I had to connect the banana plugs with my audio cable, which went easily from the hand. Only a small screwdriver is needed to unscrew the closure of the banana plug. Then insert the cable and tighten the small screw again.
If the Auna BT amplifier is connected to the power, you can start right away. The amplifier immediately sends out the Bluetooth signal as soon as you turn it on. I did not have to enter a code when connecting to my smartphone.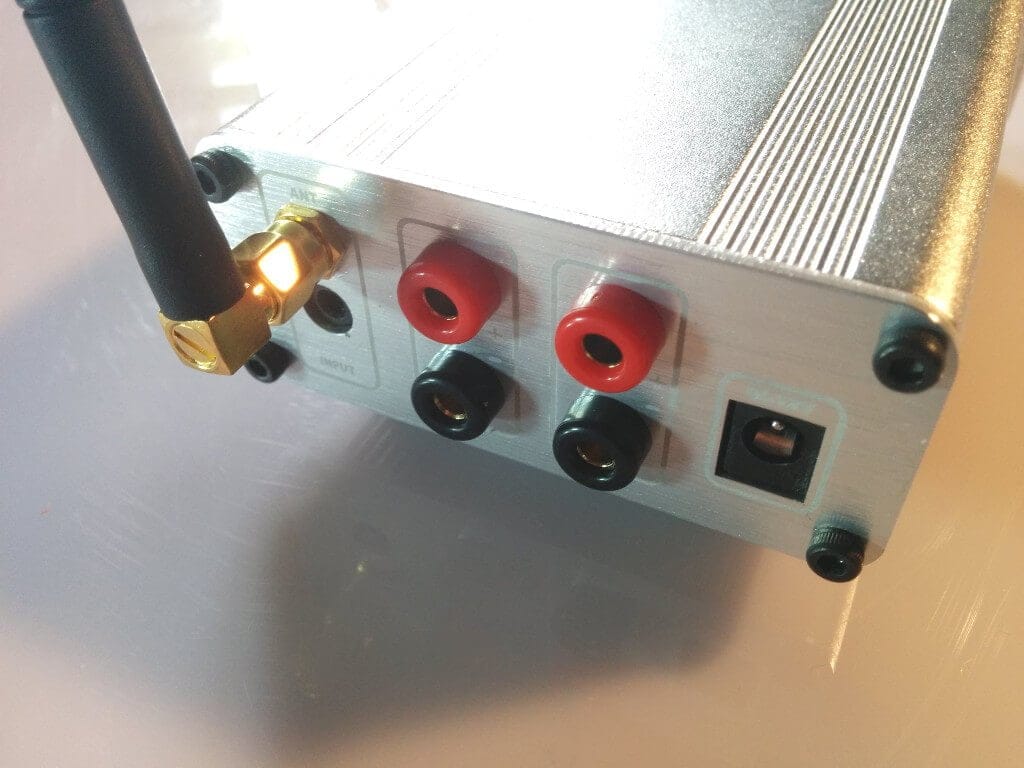 Klang
The transmission quality is good. Noise or a background noise I could not determine. I had connected the amplifier both with a Nexus 5, but also with an HP touchpad. Both had good transmission quality. I would estimate the interference-free transmission range at about 10m.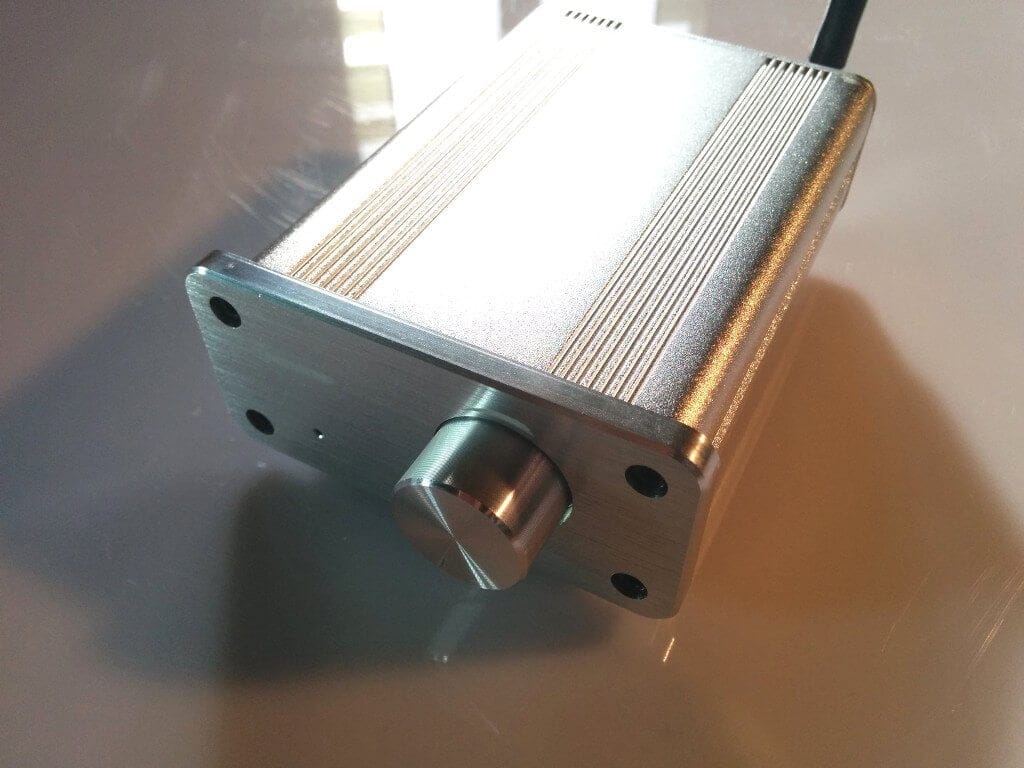 Price Comparison
Current prices
Price too high? Use our price alarm clock!
Prices last updated on: 3. August 2020 00: 00
---
Final Words