DeePoon E3 - Virtual Reality 3D glasses
With the DeePoon E3, the second standalone virtual reality headset from the manufacturer "DeePoon" has been released. After having a closer look at the DeePoon E2 last year, we will take a closer look at the successor this year as well. All preliminary information can be found in this article.
Overview
Display
Type: AMOLED
Display diagonal: 5.7 inches
Display resolution: 2560 x 1440 pixels
Refresh rate: 70 Hz
Delay: 16 ms
sensors
Distance sensor
Accelerometer
E-Compass
gyroscope
space tracking
General
connectors:
* 1x HDMI 1.4b
* 2x USB 2.0
* 1x 3.5 mm jack
Pupillary distance: 54 - 74 mm
Field of view: 110 degrees
Size: 160 95 x x 250 mm
Weight: 297g
DeePoon E3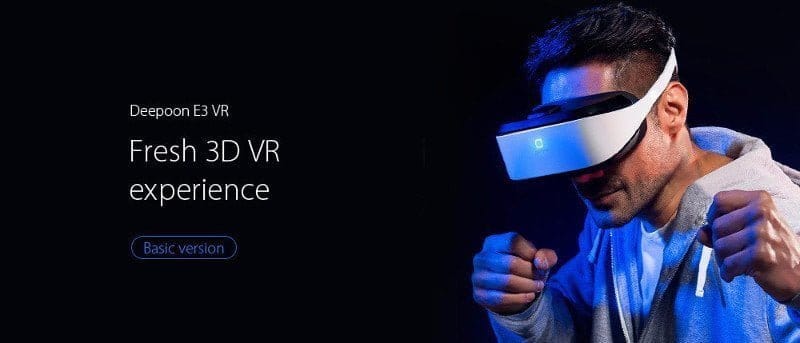 The DeePoon E3 is another VR headset that connects to a PC similar to a HTC Vive. As an upgrade to DeePoon E2 The E3 model offers a redesigned design and improved hardware. For the first time DeePoon also introduces its own space tracking system, which is only available separately.
2K AMOLED display
The VR glasses used one 5.7 inch big and in 2560 1440 x pixels resolution AMOLED display from Samsung, Thus, the DeePoon E3 offers at least a higher resolution than for example an HTC Vive. By using an AMOLED panel, the manufacturer promises a richer color reproduction with a particularly rich black. The refresh rate the display is attached 70 Hz, Especially for a fluid VR experience, a high refresh rate is crucial. With 70 Hz, the DeePoon E3 sets comparatively low (Vive & Rift 90 Hz), but should still allow for a smooth VR experience when exploiting the 70 pictures per second. The lower limit is approximately at 60 frames-per-second. Sony's Playstation VR shows that there are now also VR headsets that support 120 Hz.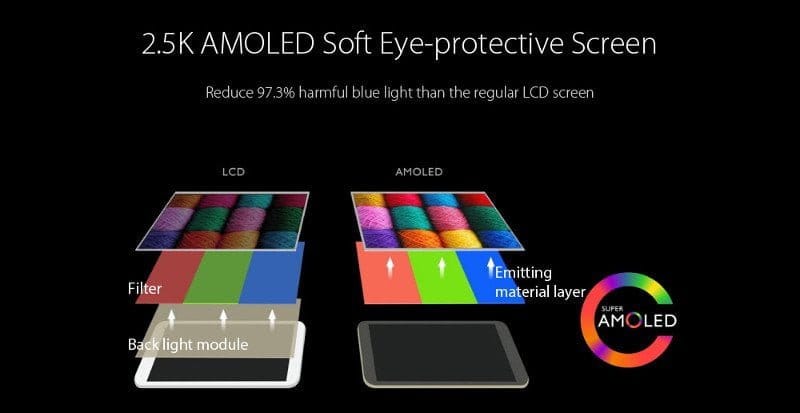 Field of view and Fresnel lenses
The field of vision is maximum 110 degree and is therefore on par with the well-known brand headsets. Through the use of special Fresnel lenses, the manufacturer promises to reduce the screen screen effect caused by the large magnification of the display and a reduction in so-called light streaks, a frequent re-drawing of the image. The pupillary distance can be customized between 54 and 74 mm be set. A short or farsightedness is not compensated by the lenses and also a compensation via the display is not possible.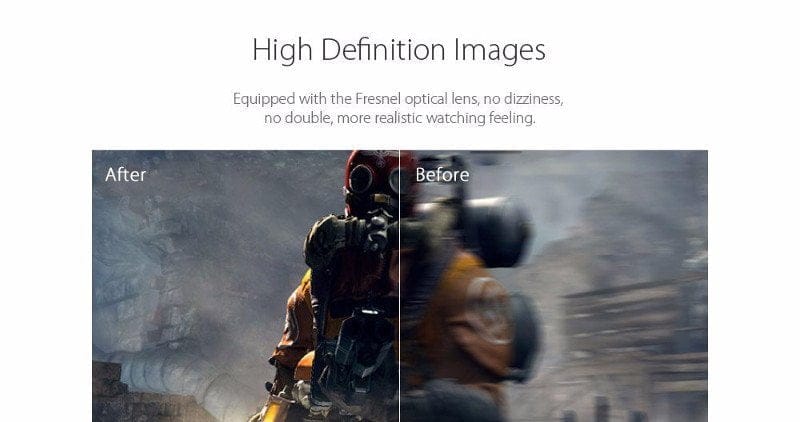 Sensors and SteamVR
According to DeePoon, the E3 VR headset comes with a Distance sensor, One Accelerometer, One E-Compass and a gyroscope fitted. On Space Tracking System will appear as a separate accessory. Interesting is the support of SteamVR, In addition, the DeePoon E3 also supports the Chinese gaming platform VROnline, Whether the commissioning of the E3 turns out to be just as complicated as with the DeePoon E2, will have to show. However, you will not be able to avoid the installation of a Chinese driver.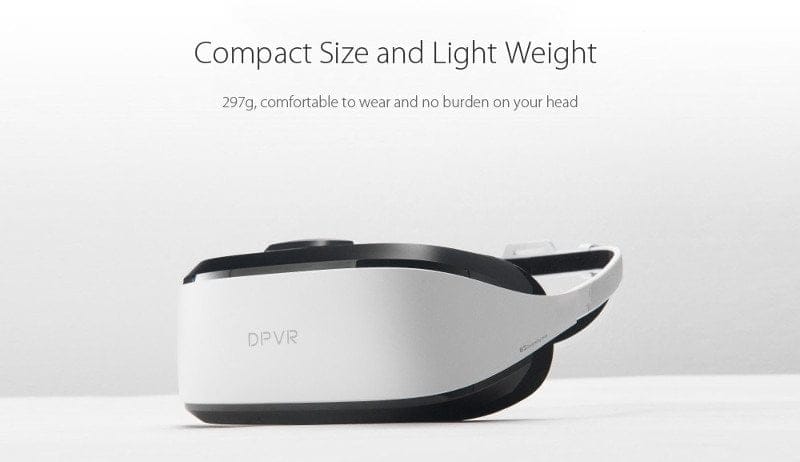 Design
The Size the entire VR headset is just 160 x 95 x 250 mm, at a Weight from light 297 g, The headband is flexible and padded in the back. Already published in China reviews, speak of a particularly comfortable fit. The E3 is connected via a HDMI 1.4b socket and two USB 2.0 sockets, About another 3.5 mm audio jack In addition, a headphone can be connected.
Price and availability
The price in China is about 2.299 Yuan, what in about 300 € requirements. The import price is currently still slightly above 600 €, which is why an import at the time would be more than uninteresting. How the DeePoon E3 finally beats, will show up as soon as we get a test copy. Test reports already released in China suggest a solid VR headset.