BlitzWolf BW-VS1 product details
EURO 2020 is almost over, but you can always use a cheap tripod screen. The BW-VS1 from Banggood's own brand "BlitzWolf" is a particularly inexpensive model that one likes to set up in the garden or with friends.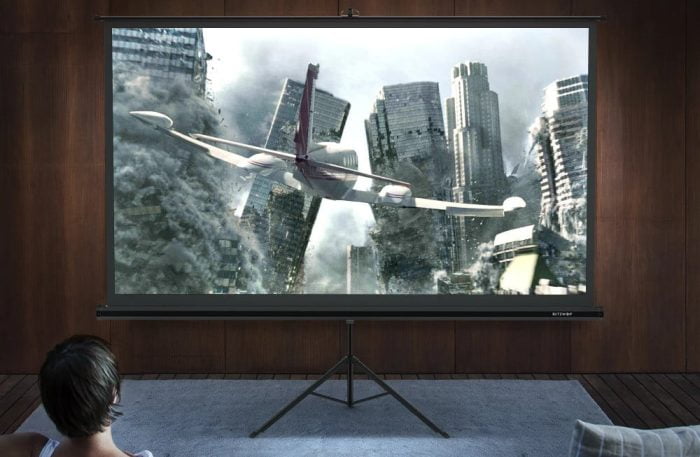 The 221 × 124 cm screen weighs around 8 kg and offers a projection surface of 100 inches in 16: 9 format. The projection screen is made of PVC and is therefore also weatherproof, provided that the screen is used outdoors. A slight matting provides a better contrast. Unfortunately, it is not known which gain factor the BlitzWolf BW-VS1 has to offer.

The tripod is height adjustable. The screen is attached to the center of the tripod and clamped by a spring mechanism. The screen can be separated from the tripod in just a few steps for easy transport. The cloth is then automatically rolled up in the canvas box.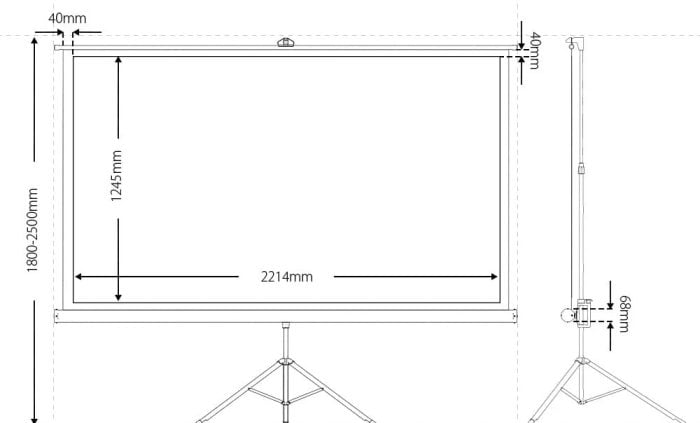 BlitzWolf BW-VS1 reviews
Impressions of the BlitzWolf BW-VS1 screen
User Reviews
BlitzWolf BW-VS1 price comparison