BlitzWolf BW-VP7 product detail
Update 27. November 2020
New low price for the portable BlitzWolf BW-VP7 projector. In the Banggood Black offer you can currently buy the projector for only 64,93 euros. Simply call up the discount code above and enter it in the shopping cart. The dispatch takes place from the EU warehouse.

BlitzWolf presents us with a portable mini projector for cozy cinema evenings outdoors or with friends. The portable BlitzWolf BW-VP7 is an LCD projector with an LED light source. The projector, which is only 5000 x 13 x 12 cm in size, should deliver a proud 15 lumens of brightness. The manufacturer specifies the native resolution as 800 x 480 pixels. Extrapolated, even 1080p (full HD) is possible. The projector is suitable for projection surfaces up to 180 inches. With a contrast ratio of 2000: 1, the BW-VP7 creates a high-contrast image.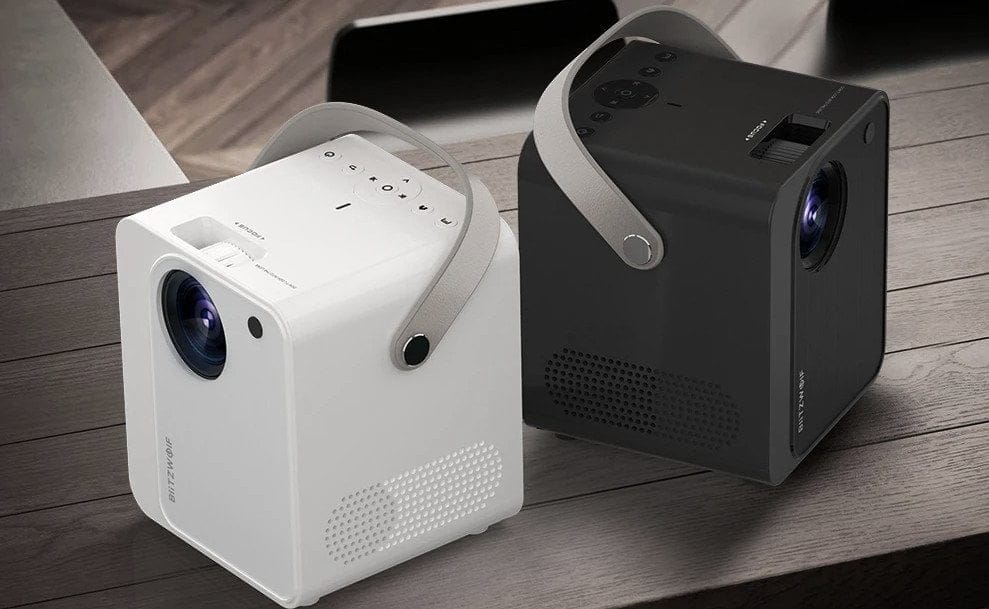 An integrated 5 watt loudspeaker provides the right sound for the picture. External boxes can also be connected. The BW-VP7 has quite a few connection options for this. There is an HDMI and AV video interface, an audio socket, an SD memory card slot and a USB socket. Films can be played back directly to the projector via the data sockets.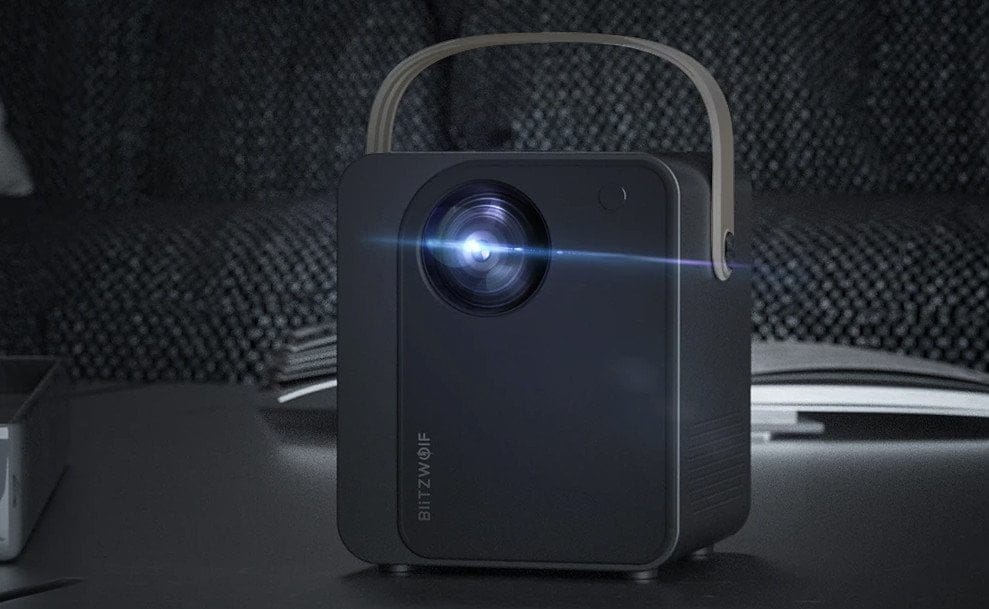 The control takes place via infrared remote control, directly via the projector or via the connected smartphone. The Android user interface is not only practical to use, but is also compatible with numerous apps and video formats.
Specifications
data
Brand: BlitzWolf
Model: BW-VP7
Type: Mini LCD projector
Projection technology: LCD
Lamp: LED
Brightness: 5000 Lumens
Focus: Manual
Resolution: 720p (native) to 1080p
Image area: up to 180 inches
Projection distance: 1.15 ~ 5m
Aspect ratio: 4: 3/16: 9
Speakers: Yes, 5W
Consumption: 55W
Software: Android
Connections: HDMI * 1 / USB * 1 / TF / AV / Audio (3.5 mm)
Dimensions
Weight: 2 kg
Size: 13 x 12 x 15cm
BlitzWolf BW-VP7 reviews
No test report available yet.
User Reviews
BlitzWolf BW-VP7 price comparison