Babahu X1 - The smartest toothbrush in the world ?!
For many, the perfect toothbrush is electric and smart. This is also the opinion of the company "Bairui Oral Care", which presented the Babahu X1, an AI-controlled toothbrush, on the crowdfunding platform "Indiegogo". Striking is the extraordinary design, which is hard to beat in terms of bizarre.
Babahu X1
Fully automatic and hands-free
Fully automatic brushing your teeth without worrying about cleaning effectively and properly. That's what the Babahu X1 promises. But how does it work?
Instead of a conventional brush head uses the "Smartest toothbrush in the world" a specially adapted to the denture mouthpiece. The user just has to spread toothpaste on the mouthpiece, bite on it and the rest will do the toothbrush fully automatically. At the same time you have both hands free and can do other things while brushing (at least in theory).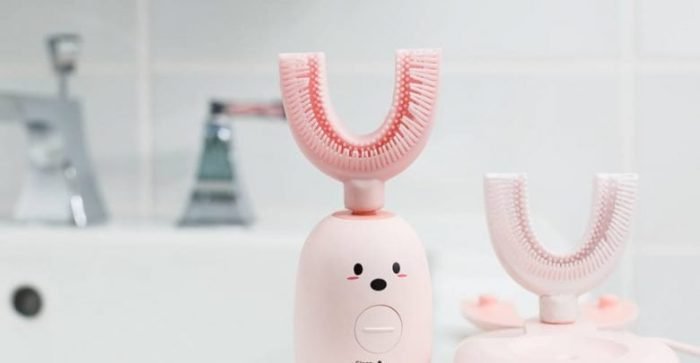 Mouthpiece with 6D soft bristles
The U-shaped mouthpiece is with "6D soft bristles" Provided. The bristles are not made of nylon, but made of silicone, from which the manufacturer promises a simpler cleaning and longevity. Located at the 45 ° angle, the bristles cover the entire mouth area. Gentle vibrations clean the teeth and interdental spaces and massage the gums. The mouthpieces are available in different sizes. Information on how often a mouthpiece must be replaced, the manufacturer has not yet done.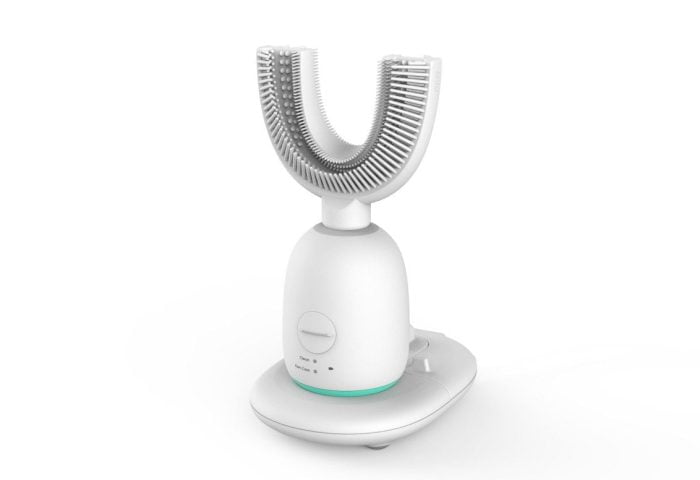 AI and Real-Time Monitoring
The heart of the Babahu X1 is located in the handle of the toothbrush. With Artificial Intelligence (AI) the manufacturer wants to optimize brushing. Intelligent brushing algorithms divide the teeth into 6 brushing areas. Each area is cleaned with different vibration intensities tailored to the user. Smart gets the toothbrush through her App link, Via Bluetooth, real-time data is transmitted to the app. From the collected data, the cleaning behavior is again optimized.
Price and availability
In China, the Babahu X1 is already available and costs whopping 1299 Yuan, what in about 165 € equivalent. Replacement brush heads hit with 299 Yuan, about 37 € to book. It will take some time until the international launch of the toothbrush. Meanwhile, interested parties can talk about the Indiegogo campaign page to receive further information.