ALLDOCUBE X - 10.5 Inch Tablet with Super AMOLED Display
The ALLDOCUBE X is a new multimedia tablet from China. In the foreground are a huge and high-resolution 10.5 inch Samsung Super AMOLED display and a hi-fi audio chip from AKM. What the tablet has to offer, more in the following post!
Overview
Processor and memory
CPU: MediaTek MT8176
GPU: IMG PowerVR GX6250
RAM: 4GB (LPDDR3)
Internal memory: 64GB (eMMC5.1)
Memory extension: Yes
Display
Display Type: Super AMOLED
Display diagonal: 10.5 inches
Display resolution: 2560 x 1600 pixels
Display brightness: 300 cd / m²
Multitouch: 10 fingers
cameras
Main Camera: 8 Megapixel
Front camera: 8 megapixel
wireless
WiFi: 802.11 a / b / g / n / ac
Bluetooth: 4.2
Accumulator
Battery: 8.000 mAh
Quick charge function: PE 2.0
Connection: USB-C
other
Audio: AKM hi-fi chip
Fingerprint scanner: Yes
Operating system: Android 8.1
Size: 24.5 x 17.5 x 0.69 cm
ALLDOCUBE X
Update 08. August 2018
The presale has started! Early Birds can use the tablet over Indiegogo for $ 219 (about 190 €) Pre-order. If you want to take care of the whole family right now, you will receive 2 for only 362 € or 5 for 890 €. Shipping is expected from October.
Further information can be found at: https://igg.me/at/alldocube-x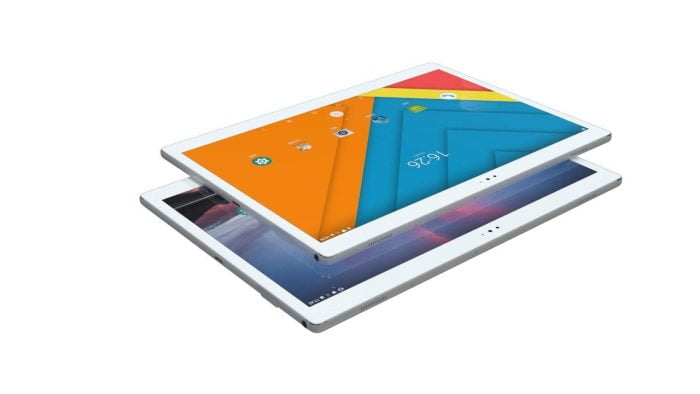 Design and display
The ALLDOCUBE X, as well as most China tablets of this time, on a metal unibody case, The housing is thus not composed of several parts, but is made of one piece. Advantages of this design are seamless transitions at the housing edges as well as an overall more stable and slimmer housing. This is also evident in the Thickness of the X tablet, This is just once 0.69 cm, The remaining dimensions are at one Length of 24.5 cm and a Width of 17.5 cm.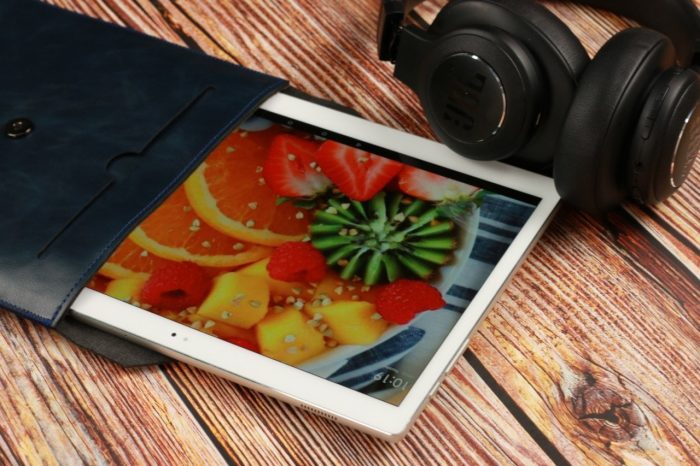 The connection options fall out clearly. In addition to the USB-C socket the tablet has only one 3.5 mm jack audio jack to offer. Although an HDMI connection option is missing, the USB-C port with matching adapter is also able to transmit video signals. For secure unlocking, the device is equipped with a Fingerprint scanner fitted. ALLDOCUBE has been placed on the side of the housing frame so that it is easy to reach.
Display is of the type Super AMOLED and solve one Diagonal of 10.5 inches with an 2560 1600 x pixels on. The manufacturer of the panel is Samsung. Unlike the conventional LCD, there is no AMOLED panel without backlight. Each pixel lights up on its own. For example, if you want to render black, the pixels just stay off. This results in an unbeatable black value. The display brightness is indicated by the manufacturer with 300 cd / m². The contrast ratio is 100.000: 1.
Processor and memory
The system-on-chip (SoC) is an 2016 end presented MediaTek MT8176, which is mainly for Android tablets (eg Xiaomi Mi Pad 3) was designed. Essential components include one Hexa-Core CPU with two powerful ones Cortex-A72 processor cores (2.1 GHz) and four energy-efficient Cortex A53 cores (1.7 GHz) and a IMG PowerVR GX6250 GPU. storage facilities amounts to one 4GB LPDDR3 memory and one 64GB eMMC5.1 data store, A memory expansion by MicroSD memory card is possible!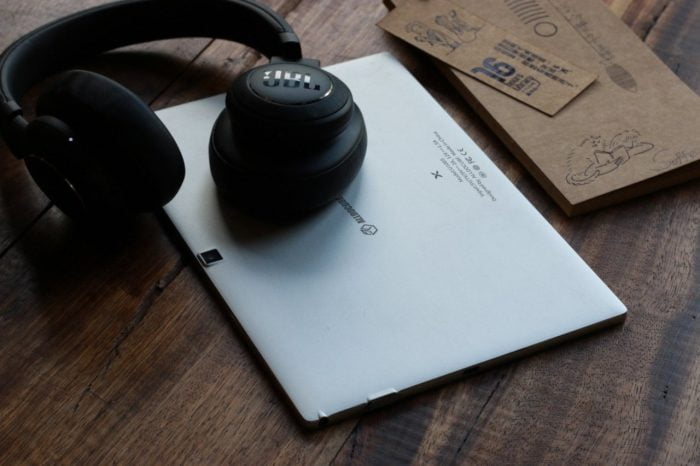 As "Designed for Movie & Music" the tablet is mainly designed for movies and music. The IMG PowerVR GPU is capable H.265 and VP-9 to decode encoded video material at the hardware level. Even one or the other mobile game is experience smoothly playable with this SoC. How good ALLDOCUBE has optimized the tablet, but will have to show in the test. With Android 8.1 is the handheld at least on the software side at the height of time.
Connectivity, battery and others
In contrast to the recent competition of Chuwi (Chuwi Hi9 Air) and Teclast (Teclast M20), offers the ALLDOCUBE Tablet no mobile phone support, The wireless connection is made with the help of a Dual AC WiFi module and Bluetooth 4.2, For video telephony are both front, as you back one 8 megapixel camera, A microphone is available. GPS or NFC missing. The capacity of the battery is considerable 8.000 mAh, One battery charge is sufficient for a standby time of 72 hours, a video playback with up to 8 hours or 5 1 / 2 hours under intensive use. Pump Express 2.0 loads the tablet in a very short time with up to 12V 1.5A on.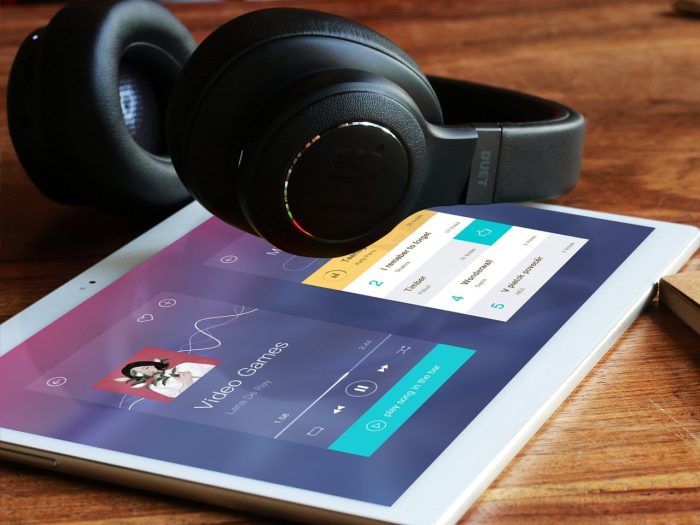 In addition to the Super AMOLED display, ALLDOCUBE attaches great importance to the sound of the tablet. The built-in AKM Hi-Fi audio chip promises excellent sound quality, both through the two stereo speakers, as well as the headphone output. Whether the tablet also keeps sound what it promises ("audio experience just like private cinema" - said the manufacturer) we will soon find out. A test copy is already on the way!
Price and availability
The tablet is off 08. August via the sales platform "Indiegogo" available. As "Early Bird" you can use the ALLDOCUBE X im Advance sale for $ 219 (about 190 €) to buy. The MSRP is $ 269 (about 233 €). It is expected that the tablet will soon be included in other dealers in the range.
Product page of the manufacturer: http://en.alldocube.com
Campaign on Indiegogo: https://www.indiegogo.com