Alfawise C10 - Laser engraver and milling machine in one
Under the Gearbest own brand "Alfawise" a new hobbyist gadget has appeared. The Alfawise C10 is a multifunctional laser engraving machine and CNC milling machine in one device. Equipped with an 2500 mW laser module, the C10 is guaranteed to be no toy!
Overview
General
Laser: 2.5 Watt; 450 nm
Spindle: E1R1
Desktop: 30 x 18 x 4 cm
Software: Benbox / GRBL
other
Power supply: DC 24V 5.6A
Material: Aluminum
Size: 33 x 40 x 24 cm
Alfawise C10 - all-rounder from China
Until just a few years ago, it was hardly conceivable to get an 3D printer or laser engraver for almost 200 €. In times of China import possibilities but that is no longer a problem. Following the trend of the cheap DIY 3D printers, a few import shops now also have laser cutters and CNC milling machines on offer. The Alfawise C10 presents itself as All-rounder with 2500 mW laser module and exchangeable ER11 milling spindle.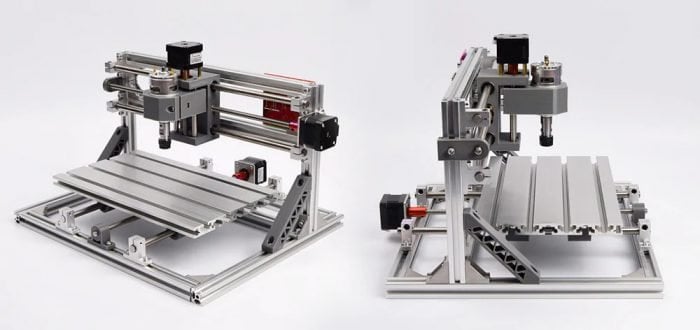 The C10 is sold in parts as DIY Kit delivered. The structure is similar to that of a 3D printer. The framework consists of several aluminum profiles and comes to a total size of 33 x 40 x 24 cm. The size of the working surface is 30 x 18 x 4 cm, The board can control up to three stepper motors. The drivers used are of type A4988. On the software side, the C10 can work with Benbox and GPRL be used.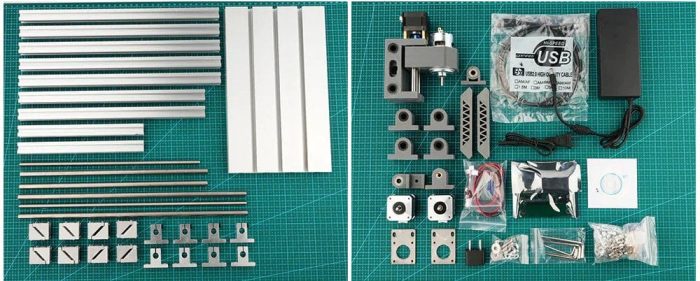 With the Laser Different materials can be processed. Among other things, various woods and plastics are mentioned. For example, smartphone cases or signs can be individually engraved. Metals and reflective surfaces can not be processed. Only the engraving of anodized aluminum (matt) is possible, according to Alfawise. The Burr Attachment is able to cut most woods.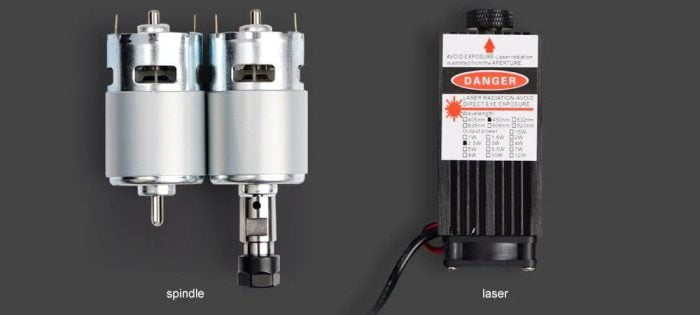 The open construction of the Alfawise C10 also carries high security risks. The built-in laser is in the truest sense highly dangerous and harbors Dangers to eyes and skin, To protect the eyes, you should wear laser safety goggles even before switching on for the first time! Certified goggles are available from about 100 €. Alternatively and slightly cheaper to buy it would be to put the C10 in a well-ventilated and impermeable (MDF) box.
Are you interested in a test of the Alfawise C10? A test copy is already on the way!
Price and availability
You want to know where to buy the Alfawise C10 Laser Engraving Machine? In our price comparison we list the current offers of the most popular shops. All prices are checked and updated several times a day. Should a shop appear several times, it concerns the different warehouses of the dealer.
Current prices
Price too high? Use our price alarm clock!
Prices last updated on: 9. July 2020 20: 01