360 S6 Pro robot vacuum - Smarter, stronger, further!
Qihoo 360 has a new vacuum robot! The 360 ​​S6 Pro is an upgrade of the 2018 ​​S360 released in 6. In addition to a revised design, the Pro model offers higher suction power, a stronger battery and many new software functions.
360 S6 Pro vacuum robot
And the China robot vacuum greets you every day. You might think if you look at the abundance of new vacuum robots that appear every week in the range of goods in the popular import shops. However, Qihoo 360 is one of the better-known brands from the Far East and has already established itself in the western markets.

The company also offers powerful vacuum robots at a reasonable price LDS laser navigation, wiping function and more. The 360 ​​S6 Pro was introduced in early 2020 and is the latest model (as of March) from the manufacturer.
2200 Pa suction power and long running time
A look at the data sheet of the 360 ​​S6 Pro already reveals two initial differences from the previous model. The suction was raised from 1800 Pa 2200 Pa raised and the 3200 mAh battery against a larger one 5200 mAh battery exchanged. The suction power is divided into 3 suction levels. The noise level at low suction level is approximately 53 dB.
The larger battery goes hand in hand with a longer working time. With just one charge, the 360 ​​S6 Pro can clean an area of ​​around 300 m². Unless the 420 milliliter dust container reaches its limits beforehand. Regardless of whether the battery is empty or the dust container is full, the return-to-home function brings the vacuum robot safely back to the charging station. The charging process takes up to 4 hours.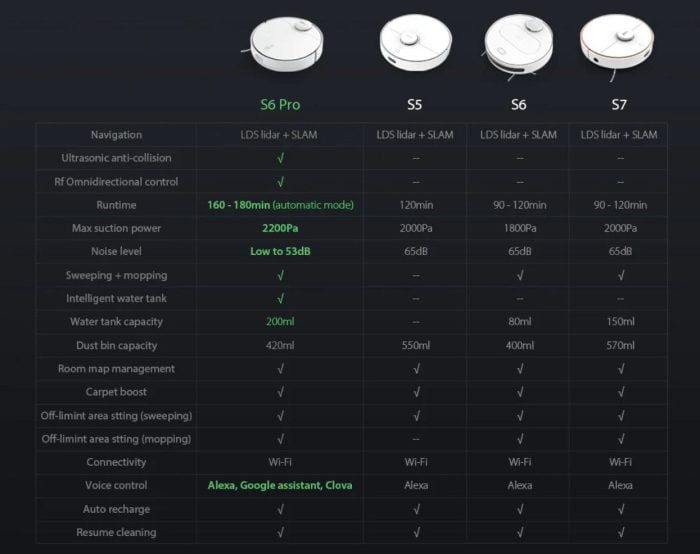 Electric water pump
For a constant water pressure when wiping, the robot vacuum has one electric water pump fitted. Like the suction power, it can also be Water release in 3 stages establish. The water tank offers a volume of 0,2 liter. The microfiber cloth used for wiping is interchangeable.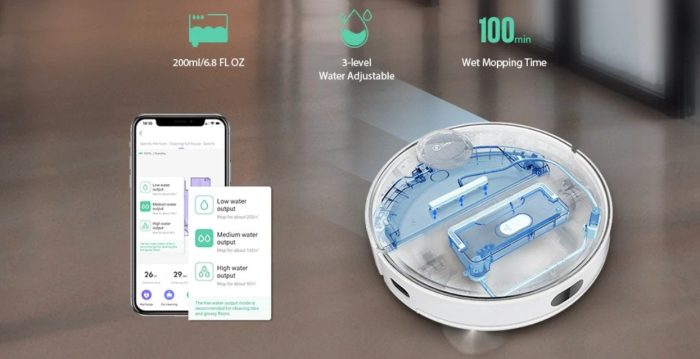 Remote control and new functions
The 360 ​​S60 Pro is not only via app, but also via Remote Control controllable. However, this means that only the most basic functions of the robot vacuum can be operated. If you want extensive access to the mapping functions, you cannot avoid the app. This is where the 360 ​​S6 Pro has some innovations to offer.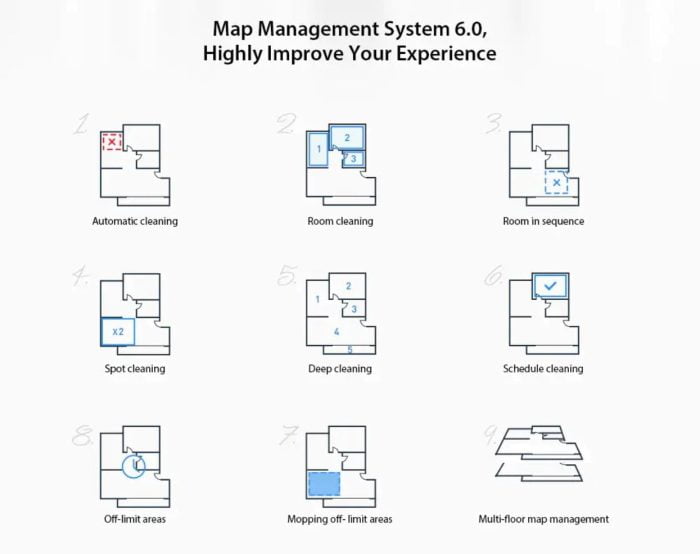 The laser distance sensor responsible for detecting the room makes the new one SLAM V5.0 algorithm and multi-floor mapping V6.0 advantage. The vacuum robot is thus able to save several room cards and to divide rooms selectively. How exactly the rooms are divided and how the vacuum robot should behave in each room can be individually determined by the user via the app.
Price Comparison
Current prices
Price too high? Use our price alarm clock!
Prices last updated on: 17. September 2020 19: 44